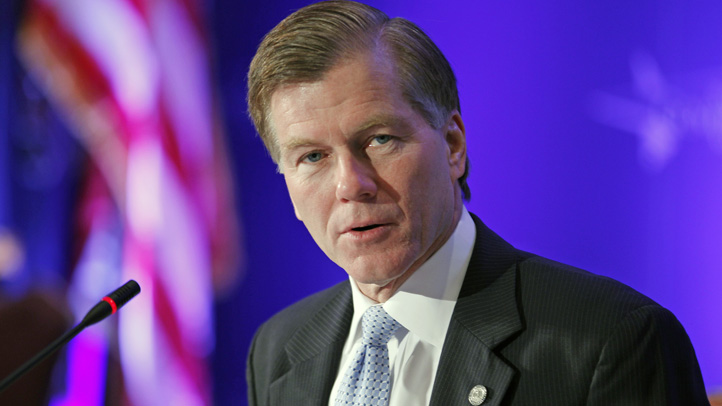 It's almost official. About 10,000 Virginia state employees will see their hours cut so the state government can avoid providing them with health insurance.
The Virginia House and Senate passed budget amendments that would limit part-time state employee workers to 29 hours per week. The Affordable Care Act requires businesses and governments to provide health insurance to employees that work, on average, 30 hours per week or more.
This will save Virginia $110 million per year.
First Read — DMV
A place for insight, analysis and exclusives on the people who shape politics in the District, Maryland and Virginia.
The Washington Examiner has a breakdown of which state employees will likely be seeing their hours cut, the bulk of which are community college employees.
IN OTHER NEWS:
* The Cuccinelli Manifesto: Cuccinelli doesn't fit the Republican rebranding. He's ultraconservative, undaunted and has never lost an election. He's likely to be Virginia's next governor. (Slate)
* Jonetta Rose Barras says it looks like Mayor Gray is plotting a second term, then asks if he's delusional. (Washington Examiner)
* The Virginia General Assembly passed legislation Thursday that would seal the records of all concealed handgun permits—a victory for gun owners who say this will ensure their privacy. (Washington Post)
* D.C. Mayor Gray wants to spend more money on schools next year, raising the basic allocation for each student from $9,124 to $9,306 (Washington Post)
* Lt. Gov Bill Bolling urges Republicans and Democrats to compromise on the transportation funding plan, suggesting that the GOP accept new gas taxes and the Democrats yield on shifting general fund money to road building. (The Virginian-Pilot)
* After two people died in a fire last week in a vacant low-rise apartment in Fairlawn, there needs to be a call for solutions to the housing problems east of the Anacostia River. (Greater Greater Washington)

* O'Malley urged lawmakers Thursday to repeal the death penalty, saying that it costs taxpayers more to impose a death sentence than to incarcerate a convict for life without parole. (Baltimore Sun)
* Once again, the Tebow bill—legislation that would allow home-schooled children to play varsity sports at their local public school—failed to pass the Virginia Senate. (AP)
* Virginia lawmakers tabled a bill Thursday that would keep young teens out of tanning beds (News4)
* With a $152 million county budget shortfall, libraries in Prince George's County could be hit with big budget cuts. (Washington Post)
* The O'Malley administration is asking state legislators to take the final steps to implement the Affordable Care Act, making it among the first states to enact the expanded healthcare. (Maryland Reporter)
* Prince George's County just put in a bid for $4 million in foreclosure aid from the state. Maryland has $14 million in foreclosure settlement money earmarked for the Neighborhood Conservation Initiative program. (Washington Examiner)