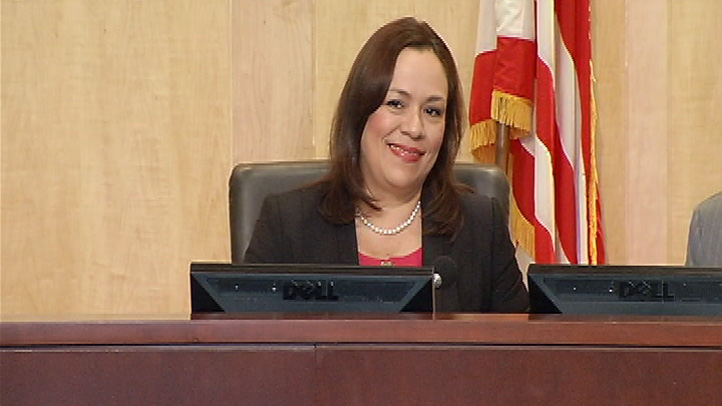 The Montgomery County Council made history Tuesday by electing the first-ever Latina to serve as president of a county council in Maryland.

For the next year, Nancy Navarro will lead the Montgomery County Council. The Council vote was unanimous, bringing all those in the chamber to their feet.

"She's very progressive," said Gustavo Torres of CASA de Maryland. "She's a rising star for businesses for the Latino and immigrant community, for everybody. So that's the reason we are celebrating today this extraordinary history."

"I'm looking forward to working with Nancy Navarro and supporting the many initiatives we have, but most importantly it's about making sure that Montgomery County remains one of the best places to live work and stay," Council Vice President Craig Rice said.

Navarro hopes to improve education and transportation, develop business opportunities, and make diversity Montgomery County's greatest strength.

"In terms of education, we need to make the leap to the 21st century and we need to make sure that we're intentional in eliminating this academic achievement gap because these children, given the demographic changes, will be the ones paying for that Social Security down the road," she said.

Navarro's family is from Venezuela. She calls her mother, sisters and grandmother her role models.

"Hopefully that I will serve and I will be able to honor their expectations because I think it's through example that you can best inspire, and I just hope to continue to do my work and to interact and be as available as possible, especially to those young women that would like to aspire one day to public office or positions of leadership."

This is not the first time Navarro has been called madam president. She served as the president of the Montgomery County Board of Education before she was elected to serve on County Council.