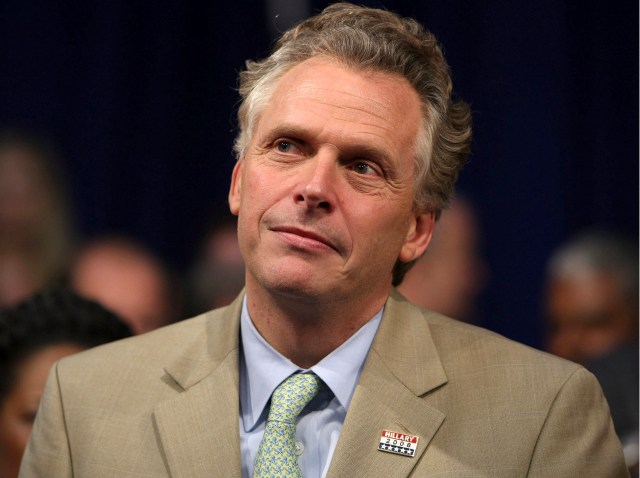 Democrat Terry McAuliffe's campaign ad about the major transportation measure passed by Virginia's General Assembly this year is one of the more benign likely to be seen in the advertising clash in this year's race for governor, but it created a partisan dispute because of what it implies, if not claims outright.

In the 30-second ad, which has been on the air about a week, McAuliffe doesn't flatly take credit for passing the bill that would pump billions into Virginia highway construction and maintenance budgets over the next few years. The ad suggests a greater role.

Some Republicans dispute that.

It accurately notes the bizarre shift of Richmond's partisan polarity that the bill caused in February that allied McAuliffe -- a former Democratic National Committee chairman and prime fundraiser for the Clintons -- with Republican Gov. Bob McDonnell in support of the transportation overhaul that had eluded two Democratic governors and that McDonnell now claims as his crowning legacy.

"...(T)ea party Republicans refuse to support the plan, but Terry McAuliffe thinks this is too important a time for partisan politics," an announcer intones over on-screen stock photos of McAuliffe. "McAuliffe reaches out to Democrats and urges them to support the bill, and the bill passes."

The chronological progression is accurate, though we're left to take McAuliffe's word for what he was thinking. Republicans were profoundly divided over the bill with conservatives denouncing it as a major tax increase. Passage was assured by the overwhelming support of Democrats in the House and the Senate.

In the Senate, where each party controls 20 seats, eight Republicans supported the bill and 12 opposed it. Seventeen Democrats voted for it.

In the House, 34 Republicans and the lone independent delegate who caucused with the GOP supported it; 33 Republican delegates opposed it. Twenty-five of the House's 32 Democrats voted for the bill.

It's true that McAuliffe met with Democratic legislative caucuses. And he did publicly side with three Republicans -- McDonnell, House Speaker Bill Howell and Lt. Gov. Bill Bolling -- in strongly advocating the bill's passage late in the game.

It's also fair to say that a rapidly rendered ruling on the legislature's adjournment day from Attorney General Ken Cuccinelli's regarding Medicaid expansion criteria threatened a delicate bipartisan compromise necessary to preserve a legislative coalition capable of passing the transportation bill. After a few tense hours, legislative leaders from both parties and the McDonnell administration reached a deal that accommodated the legal ruling and allowed the transportation bill to pass.

Cuccinelli is now the Republican nominee for governor.

As a high-profile booster, McAuliffe certainly did no harm. But to imply a role much beyond that is like hailing a team mascot for a decisive buzzer-beating 3-point basket.

Far more credit is owed to House and Senate Democratic leaders who kept their caucuses together and worked quietly for weeks alongside McDonnell and select Republicans to keep the bill afloat in turbulent and treacherous seas.
Copyright AP - Associated Press