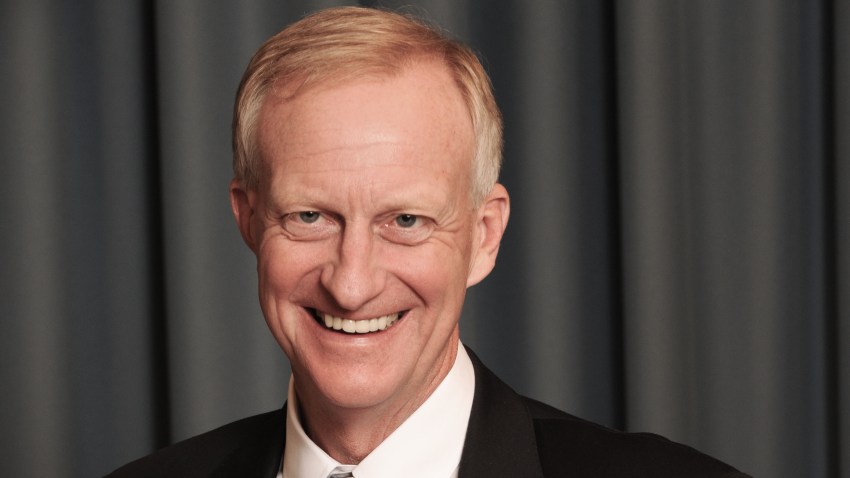 D.C. Councilmember Jack Evans is no stranger to the D.C. political scene.
Ward 2 councilmember for almost 23 years and a mayoral candidate in the 1998 elections, Evans has made his name with successful big projects like Nationals Park, the Washington Convention Center and the revitalization of 14th Street.
Evans entered the mayoral race in June 2013, running on the promises of education reform, bringing down crime, affordable housing and job creation.
First Read — DMV
A place for insight, analysis and exclusives on the people who shape politics in the District, Maryland and Virginia.
He kicked off his campaign to run for D.C. mayor in front of 14th Street NW's Le Diplomate, a new French restaurant that acted as a shining representation of his successes as a councilmember. At the beginning of his tenure on the D.C. Council, 14th Street was the "center of prostitution and drug dealing in the city," Evans told the Washington Post.
Evans has prided himself in helping to clean up the neighborhood and bring new jobs and businesses to the residents. It's a project that he has frequently referred to during his mayoral campaign.
"When I came to the D.C. Council in '91, we were like Detroit today," Evans said. "Today we are one of the most dynamic cities."
Evans moved to D.C. in 1978 from Nanticoke, Pa., but his mind wasn't set on politics at the time. He had graduated with a law degree from the University of Pittsburgh and began working at the Securities and Exchange Commission.
After briefly working at a private law firm, Evans ran for Dupont Circle's Advisory Neighborhood Commission, to which he was elected in 1988. While at the ANC Evans picked up a mentor, Ward 2 councilmember John Wilson, whose seat on the D.C. Council he would end up running for in 1991 when Wilson became D.C. Council chair.
Evans won the D.C. Council seat with a strong campaign for LGBT rights, an issue he turned to immediately when he was elected. Evans helped pass 32 laws dealing with domestic partnerships and sought to repeal sodomy laws. In 2009, he co-sponsored the bill that legalized same-sex marriage in D.C.
"LGBT rights have been a priority since I ran 23 years ago -- they continue to be a top priority," Evans said.
In 2005, Evans was faced with a brief scandal with the discovery of a political action committee called the "Jack PAC," which took donations from developers and parking companies to use for entertainment and travel expenses. The PAC has since been shut down, and Evans said it was audited by campaign finance groups, who found everything to be "in perfect order."
It was mostly brought up by his political opponents, Evans said.
Rather than his finance dealings, it is often Evans' race that is brought up by critics. Evans is one of two white mayoral candidates on the ballot in a city that's never had a white elected mayor. He lives in the uppercrust Georgetown neighborhood. But Evans said that he hopes to bring the success of his revitalization projects, which were mostly focused on downtown D.C., to the rest of the District if he becomes mayor.
"I'm running to bring prosperity to all D.C. residents," Evans said.