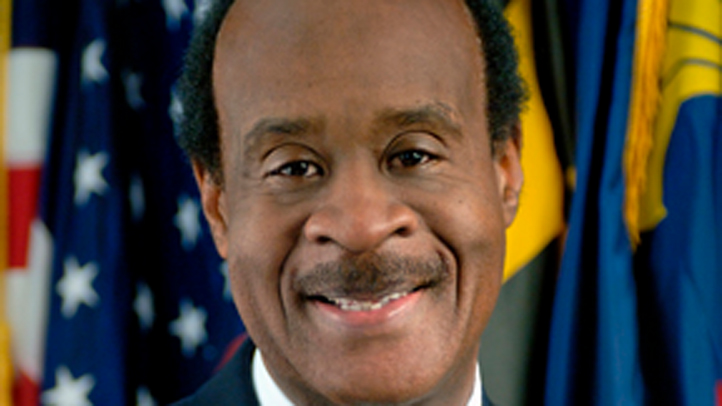 Montgomery County Executive Isiah Leggett has announced he'll seek a third term.

Leggett made the announcement online Tuesday. The Democrat is the county's first African-American county executive. He'll face Democrats Councilman Phil Andrews and former County Executive Doug Duncan, who have both announced bids for the top post.
Duncan ran for governor in the past, but withdrew due to depression. He told News4's Chris Gordon his health issues are now in the past.
"I've gotten better," Duncan said. "I don't suffer from depression anymore."

Leggett said the county has made progress despite economic challenges, but the momentum must continue.
First Read — DMV
A place for insight, analysis and exclusives on the people who shape politics in the District, Maryland and Virginia.
"I think that we are now in a position to continue to build on the jobs that we started, continue to build transit and transportation, and continue on affordable housing," Leggett said.
Duncan went on to say Leggett has not led agressively in the past.
"I want to get Montgomery County working again the economy working and growing so that we can grow our tax base," Duncan said. "I want to get the county government working right so we don't have fiascos like the Silver Spring Transit Center."
The future of that $120 million construction project is uncertain after serious construction flaws were found.
"But I think when you look at the decision I made... to reexamine it and not go forward with it, it was a very courageous decision on my part," Leggett said.
He had originally said he wasn't inclined to run again because his wife wanted him to step down, but he said her sentiments have changed in recent months.

The only Republican ever elected Montgomery County executive was the very first one, Jim Gleason, who served from 1970 to 1978.
Copyright AP - Associated Press