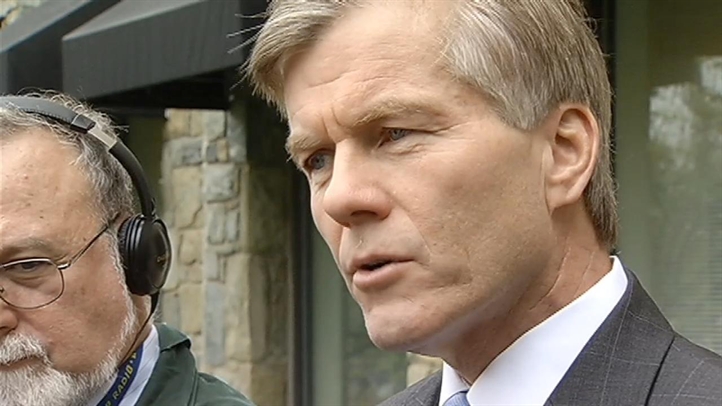 Supporters of embattled Gov. Bob McDonnell announced Friday the creation of a nonprofit corporation to accept donations for his legal defense as federal and state authorities look into the governor's ties to a wealthy campaign donor.

Virginia Beach attorneys Stanley Baldwin and Jason Miyares and Hampton Roads businessman Tom Knox said they filed paperwork Wednesday to establish the "Restoration Fund'' because they felt legal fees for someone like McDonnell who has spent decades in public service "could be ruinous.''

"The Governor's friends want to ensure that he can wage a vigorous defense and clear his good name,'' Baldwin said in a news release.

McDonnell spokesman Rich Galen confirmed the nonprofit had been established but refused to comment further. Telephone and email messages left with the group were not immediately returned.

The nonprofit will not accept money from state employees or administration officials, those who were appointed to boards or commissions, or others doing business with the state. Donations are not tax deductible, and those who contribute more than $200 will be disclosed to the U.S. Internal Revenue Service and made public.

Authorities are looking into McDonnell's relationship with Jonnie Williams Sr. and thousands of dollars in gifts that Williams and his company, troubled nutritional supplements maker Star Scientific, have given to McDonnell's family. McDonnell has said he didn't report the gifts, such as a $15,000 check for catering at his daughter's wedding, because Virginia's laws require only gifts made to officeholders -- not to their families -- be disclosed.

Star Scientific also is the subject of a federal securities investigation and shareholder lawsuits.

Baldwin said the supporters believed McDonnell had complied with state financial disclosure laws.

The Executive Mansion's former chef, Todd Schneider, also alleges that McDonnell's family took state-owned food and other items from the mansion for personal use, according to motions related to Schneider's pending felony theft trial. Schneider, facing four embezzlement counts alleging he stole items from the mansion kitchen, has made the accusations in Richmond Circuit Court motions. Schneider also contends that he was told by the McDonnell administration to similarly help himself to taxpayer-purchased items from the mansion pantry in lieu of money as payment for catering mansion events.

Former Virginia U.S. attorney John Brownlee leads McDonnell's private legal team. The governor also has a state-appointed attorney.

Copyright AP - Associated Press