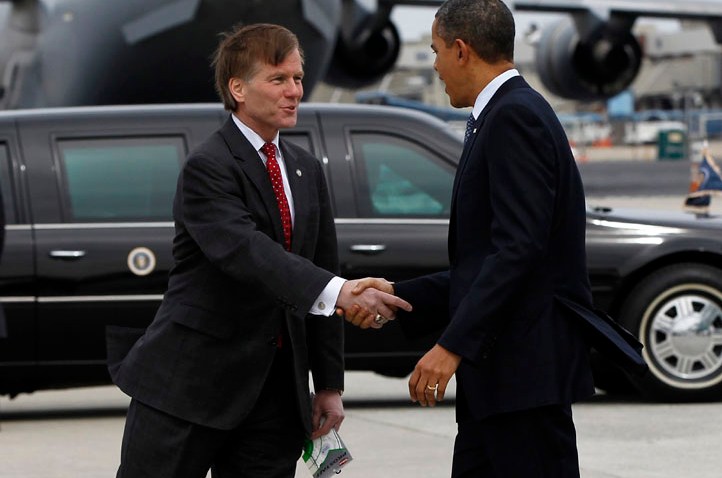 Virginia will not be pursuing a state-based health benefits exchange for 2014, Gov. Bob McDonnell said in a letter Friday to Health and Human Services Secretary, Kathleen Sebelius.
Under President Barack Obama's new Affordable Health Care Act, Friday was the last day that states could submit an application requesting conditional approval for a state-based exchange. That exchange would allow uninsured people to buy insurance in an open market.
McDonnell, however, used the deadline to state that Virginia would do the opposite. States have until Feb. 15 to announce their intent to use in a hybrid model or default to a federal exchange, as Virginia will do.
First Read — DMV
A place for insight, analysis and exclusives on the people who shape politics in the District, Maryland and Virginia.
"I have long opposed the approach taken in the Patient Protection and Affordable Care Act (PPACA) for addressing America's health care challenges," McDonnell wrote in his letter to Sebellius.
He also wrote that nearly two and a half years after the passage of the PPACA, "there remains a lack of details and certainty about the states' ability to receive the necessary flexibilty, control and funding of their own exchanges. Only in the past two weeks did we begin to receive some answers via draft regulations and general guidance to our numerous prior written requests, leaving inadequate time" to make a decision.
McDonnell had indicated he didn't plan to create a state-based exchange in a chat on WNIS radio in Norfolk on Tuesday, according to the Washington Examiner.
"I don't see that there's any certainty that running a state-based exchange makes sense," McDonnell said on the radio show Tuesday. "I think we're going to get stuck with the price tag for an exchange with very little state control."
The governor said Friday that his administation will continue to analyze the proposed rules and guidance from the federal government.