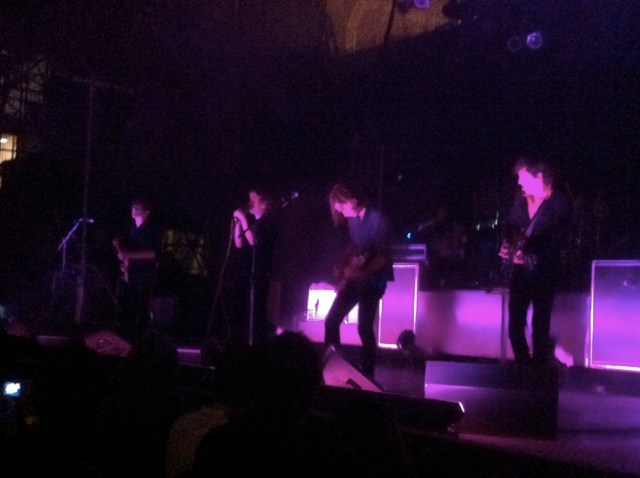 Gov. Bob McDonnell helped set up a meeting in 2010 in which the chief executive of troubled nutritional supplements maker Star Scientific Inc. -- a major campaign donor and personal benefactor to the governor's family -- pitched the benefits of his company's product to Virginia's secretary of health and human resources, government emails reveal.

In emails with McDonnell's former scheduler and Health Secretary Bill Hazel's top aide, Jonnie R. Williams's executive assistant at Star Scientific wrote that "The Governor told Jonnie he needs to speak to Dr. Hazel" regarding the product.

Federal authorities are investigating whether McDonnell used the influence of his office to promote Star Scientific's anti-inflammatory supplement, Anatabloc, for Williams and his company. They contributed more than $100,000 to McDonnell's political organizations and gave the governor's family personal gifts worth thousands of dollars.

McDonnell, who has hired a private team of attorneys, has categorically denied arranging any benefit for Williams. He has defended his decision not to list the personal gifts on his required annual statement of economic interest reports because state law compels only state officeholders, not family members, to disclose gifts. Virginia places no limit on the value of gifts officeholders receive.

The correspondence, first obtained and reported by The Washington Post, shows McDonnell's awareness of Williams' desires and suggests some level of involvement in making the meeting with Hazel happen.

During the hour-long meeting on Nov. 4, 2010, Williams touted Anatabloc as a way to reduce Virginians' health care costs, benefit the state's tobacco industry and possibly combat Alzheimer's disease, Hazel said in an Associated Press interview Thursday.

Hazel, a respected orthopedic surgeon, said he was skeptical before meeting with Williams about the product, which does not have Food and Drug Administration approval, and even more skeptical after listening to some of Williams' claims.

"I kept asking myself 'If this stuff is really that good, then why haven't I heard of it and why haven't I heard of Star Scientific,'" Hazel said. "When things seem too good to be true, they probably are."

Hazel said McDonnell never pressured him to give Williams an audience, and that it's not uncommon for McDonnell to recommend that individuals or organizations with a wide range of interests meet and discuss them with specific members of his cabinet. Hazel said he was aware, however, that Williams was close to the governor and first lady Maureen McDonnell.

"What was different about Jonnie is he's a personal friend, not just some campaign donor," Hazel said. "Do you give him more time and attention because of that? I'm not sure that's true, but you're aware of it."

Williams got nothing from the November 2010 meeting in the same Capitol Square building as the governor's office suites, Hazel said. In fact, Hazel added, he left the meeting not knowing what Williams wanted.

Another email showed that Maureen McDonnell wanted Hazel to attend an event with Williams at the Executive Mansion on Aug. 30, 2011, to promote Anatabloc to medical researchers from Virginia universities.

Molly Huffstetler, a senior policy adviser to Hazel, wrote in an Aug. 22 email to Elaine Schramm, Hazel's executive assistant, that Mary Shea Sutherland, then chief of staff to the first lady, had "just called requesting Dr. Hazel for a meeting and lunch with the first lady regarding Anatabloc."

Hazel said he chose not to attend and sent Huffstetler in his place.
Copyright AP - Associated Press