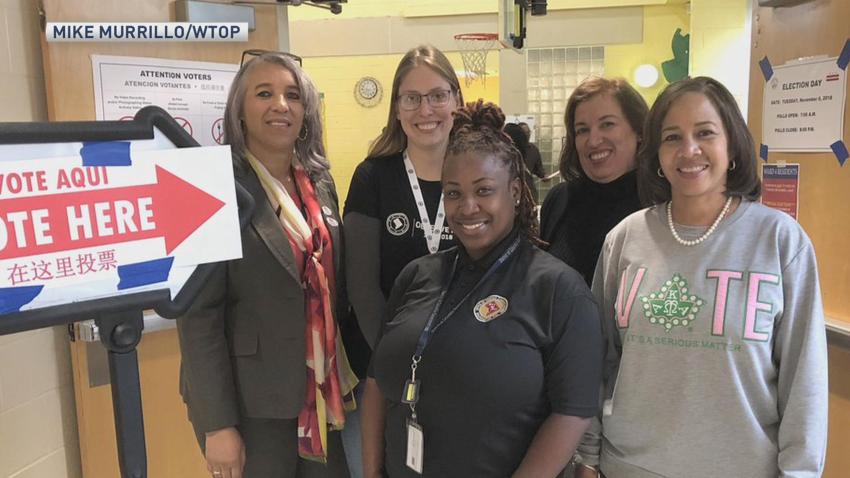 A man waiting to vote Tuesday in D.C. went into cardiac arrest and collapsed, the fire department said.
The man was waiting to cast his ballot at a Northwest D.C. elementary school when he fell.
First Read — DMV
A place for insight, analysis and exclusives on the people who shape politics in the District, Maryland and Virginia.
"He didn't get to vote, but he got to live," DC Fire and EMS said in a tweet.
A team of women at the polling place saw the man collapse and quickly came to his aid, WTOP reported.
Election observer Allie Bobak, school counselor Sandra Montgomery and assistant principal Maribel Vargus called 911 and were instructed to start CPR, which they traded off performing for several minutes.
"We were just switching off who is giving CPR because it needs quite a bit of strength, and applied the AED, and gave two shocks until the EMTs arrived," Bobak told WTOP.
They also used an automated external defibrillator on the man before first responders arrived. D.C. Fire and EMS firefighter and paramedic Christopher Boyette says the man had regained consciousness by the time they arrived.
Copyright AP - Associated Press