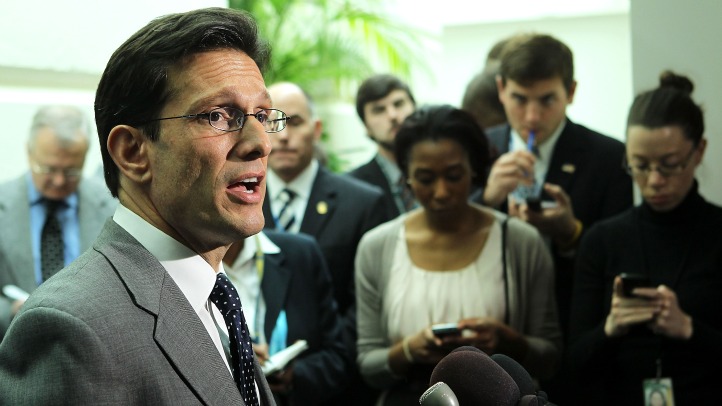 It is becoming a regular occurrence in Washington. Another deadline, another conflict and another looming showdown.
This time the showdown is over a payroll tax cut, that if a deal is not made, could lead to a 2 percent cut in the average American's take-home pay.
Just like in the battle over the debt ceiling, Republicans in the House and President Obama have backed into corners with two dramatically different plans.
First Read — DMV
A place for insight, analysis and exclusives on the people who shape politics in the District, Maryland and Virginia.
Despite the bleak prognosis, House Majority Leader Eric Cantor (R-Henrico) is confident a deal will get done.
"We are going to see our way forward and resolve our differences," Cantor said. "So that we can afford those with a job out their working hard some relief."
Cantor seems confident, but areas of common ground appear few and far between. And with the holidays approaching, the December 31 deadline is looming large.
Video of Cantor's remarks can be found below:
Click here to read Nobles' full analysis.
---
Ryan Nobles, an anchor at NBC12 in Richmond, Va., moderates the Decision Virginia blog. Nobles has been named one of America's "Best State-Based Political Reporters" by the Washington Post. Politico recognized him as one of the "50 to Watch" political players in the U.S. You can read more from his blog by clicking here.