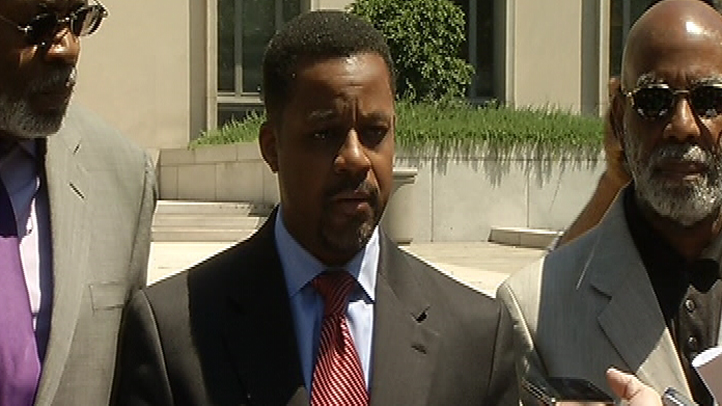 Voters will elect Kwame Brown's permanent replacement as D.C. council chairman on Nov. 6—the same day as the presidential election. The replacement will complete Brown's term, which runs through January 2015.
The D.C. Board of Elections and Ethics officially declared Brown's seat vacant Monday and scheduled the election for November.
The Post's Mike DeBonis explains why this date was chosen, instead of having it as a stand-alone election in October.
First Read — DMV
A place for insight, analysis and exclusives on the people who shape politics in the District, Maryland and Virginia.
"The District charter gives the board leeway to co-schedule a special election with a previously scheduled general election. Otherwise, under the charter, the special election would have been set for Oct. 9.

Holding a stand-alone special election would have cost at least $850,000 and possibly more than $1 million, said board spokeswoman Alysoun McLaughlin. Adding the special election to Nov. 6's festivities, she said, comes with a lesser cost that will vary based on the length of November's ballot."
Seventeen local attorneys and judges filed applications to fill retiring District of Columbia Superior Court Judge Linda Davis' seat, according to The Blog of LegalTimes.
* The chief operating officer of the Department of Health Finance was fired Monday over allegations that she tried to "steer business towards some minority firms and and away from others in the bidding of the contract for D.C.'s health insurance exchange, according to Loose Lips.
* Ten judges—six Superior Court magistrates and four administrative law judges—and seven attorneys in public and private practice applied for the judicial vacancy left by the retirement of Judge Linda Kay Davis.
Click here to see the list of applicants.
* A reconstructed interchange along the Baltimore/Washington Parkway opened today and serves as one of the main routes to Arundel Mills mall and Maryland Live—Maryland's newest casino.
According to The Washington Examiner, the completion of this construction at MD 295 and Arundel Mills Boulevard marks the state's first diverging diamond interchange.
This means that drivers will drive on the left side of the road to merge on and off MD 295.
* The University of Virginia's governing board has forced the resignation of its first female president Sunday over a "philosophical difference of opinion," The Richmond Times-Dispatch reports.
After just over two years on the job, President Teresa Sullivan will step down Aug. 15.
The university said it needs a new strategic direction as it faces challenges that "are truly an existential threat to the greatness of U.Va."
* Greater Greater Washington reports that despite D.C. education officials claiming the city has reached "universal" pre-k, many parents are still getting turned away at their local schools.
Do we really have universal pre-K?

Local auditors and independent reports conclude that the answer is no. The problem is worst east of the Anacostia, but reaches all wards. This matters because while officials claim "mission accomplished," they aren't spending available money to expand pre-K when, in fact, kids need it.

DC needs to survey parents to better understand pre-K needs and set clearer, realistic goals. The DC Council should also create an education committee to better oversee and monitor this and other education needs.