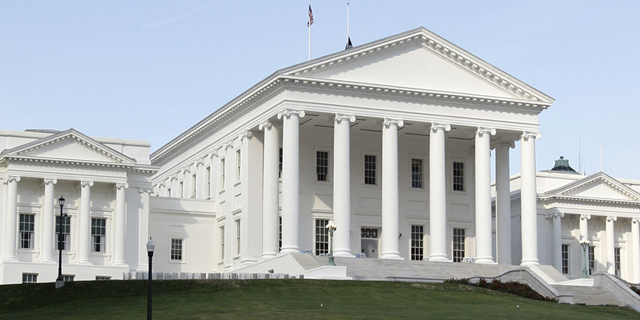 Two former governors traded blame for the failing economy and disputed at what point contraception occurs during the first debate of Virginia's nationally prominent 2012 U.S. Senate race.

Republican George Allen and Democrat Tim Kaine faced off Wednesday at the Associated Press Day at the Capitol, a daylong series of forums on Virginia politics and government for journalists. The debate was hosted by the Virginia Associated Press managing editors, the Virginia Capitol Correspondents Association and the Virginia Pro Chapter, Society of Professional Journalists.

In a 90-minute debate that had several testy moments, Kaine accused Allen of being a bully for comments made to a rival campaign staffer in 2006 and Allen labeled Kaine as a yes-man for President Obama who is bent on raising taxes.
Copyright AP - Associated Press