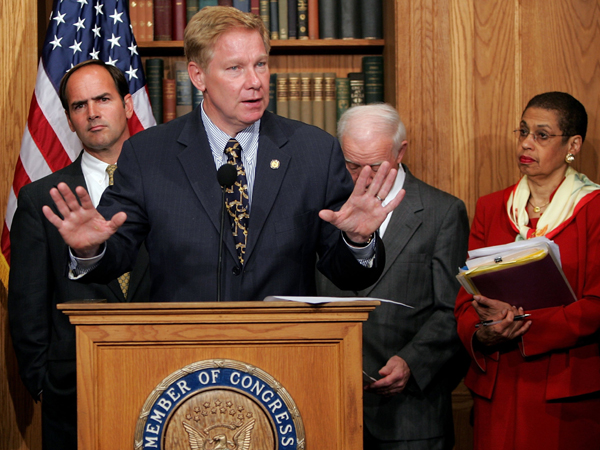 Who says you can't go home again? Certainly not Tom Davis.
The former Virginia congressman is thinking of running for his old job as chairman of the Fairfax County Board of Supervisors, according to the Washington Examiner.
Davis, a Republican, told the Examiner that he is "not making any moves right now," but he didn't rule out a possible run. He's been out of public office since he resigned from Congress in 2008. He is currently president and CEO of the Republican Main Street Partnership, a group of moderate Republicans.
Politics
Political coverage from NBC4.
If he does decide to run, Davis will face the current chairwoman, Sharon Bulova. She won the seat in a close special election held last year.
The Fairfax County Board of Supervisors' chairmanship may not be the only position Davis is eying. He is also rumored to be interested in challenging Democratic Sen. Jim Webb in 2012.