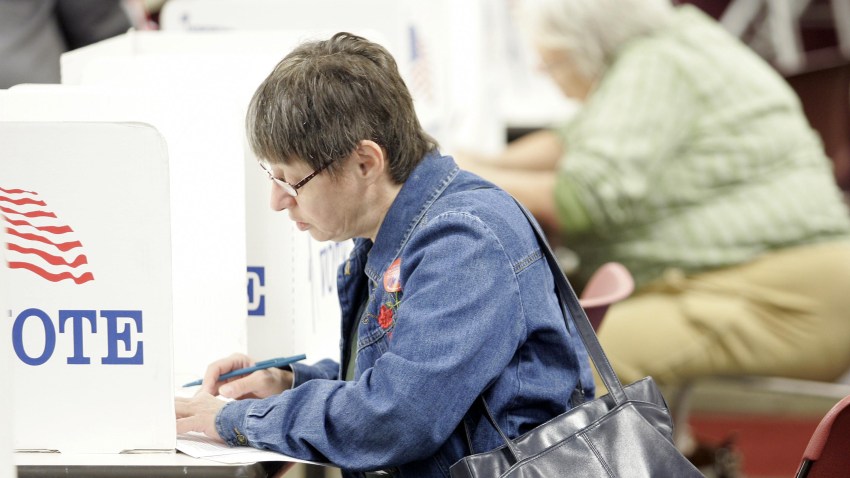 The D.C. Board of Elections ended one of Washington's most unusual elections ever Tuesday, and at this point it's anyone's guess how voters decided a number of contests and issues.
Will it be strawberry or vanilla? Will Chevy prove to be more popular than Honda?

As D.C. gears up for the real elections this fall, the Board of Elections wrapped up its first mock election as a rehearsal for the main event.
For the last two days, voters were invited to cast a ballot using touch-screen voting machines or paper ballots. In the privacy of voting booths, citizens were asked to choose the best automobile manufacturer, the best ice cream flavor and the best vocal artist.
Politics
Political coverage from NBC4.
They were also asked to take a side on two ballot questions: one involving three-day weekends, the other on how often pay increases should be issued (daily!). See the ballot here.
Alysoun McLaughlin of the D.C. Board of Elections said they extended the time for the two-day polling until 5 p.m. Tuesday to give every registered voter who was contacted a chance to exercise his or her right to cast a ballot.
McLaughlin said that while there are a number of actual candidates on the ballot, which includes eight choices for both best automobile and best vocal artist, there are write-in spaces in all categories.
She said results should come sometime Tuesday night, but added that with three precincts participating in the one-of-a kind event, poll workers have already uncovered some instances of attempted voter fraud. At least one person who cast a ballot at the Turkey Thicket location also tried to vote again at 1 Judiciary Square.
"We're going to take our time counting the votes to make sure no mistakes are made," McLauglin said.
After all, November is just around the corner.
---
Fan, Follow and Text: Get the latest from NBCWashington.com anytime, anywhere. Follow us on Twitter and Facebook. Sign up for our e-mail newsletters and get breaking news delivered right to your mobile phone -- just text DCBREAKING to 622339 to sign up. (Message and data rates may apply.)