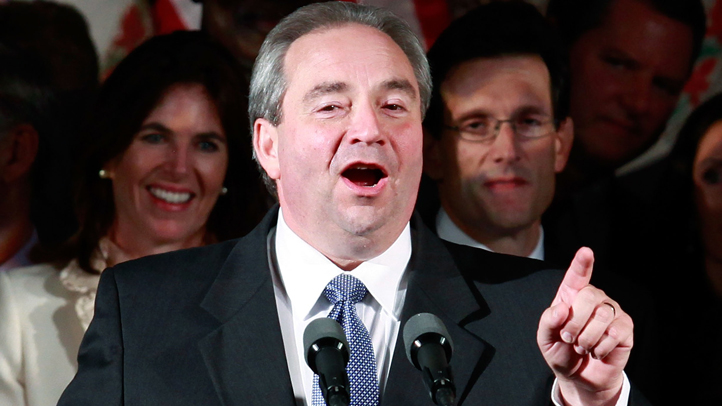 As Virginia lawmakers prepare for the legislative session next week, Lt. Gov. Bill Bolling's tie-breaking role in the evenly divided state Senate is still unclear. One Democratic state senator who filed a lawsuit challenging Bolling's authority said he is not making any concessions.
Bolling's memorandum this week clarified that he has authority to break ties, including on Senate rules. But this authority does not include everything.
The Democrat who filed the lawsuit said the voters who chose a split Senate last fall are being ignored. Sen. Donald McEachin added that polls show most voters want power-sharing. The judge has said she cannot rule until there's a tie-breaking vote, which McEachin said leaves unanswered questions.
Politics
Political coverage from NBC4.
"He's clearly retreated from the notion that he can vote on budgets; he's clearly retreated from the notion that he can vote on judges," McEachin said. "But in other areas where we have disagreements on, the question is, is he going to vote on those areas, and if he does, the court has put us in a posture where we have to be reactive."
Bolling thinks the lawsuit is not in the best interest of Virginians and said Democrats forget that when there was an equal split in the 1990s with a lieutenant governor of their party, they, too, claimed the majority.
Copyright WAMU 88.5 - American University Radio. All Rights Reserved.
Copyright WAMUo - WAMU