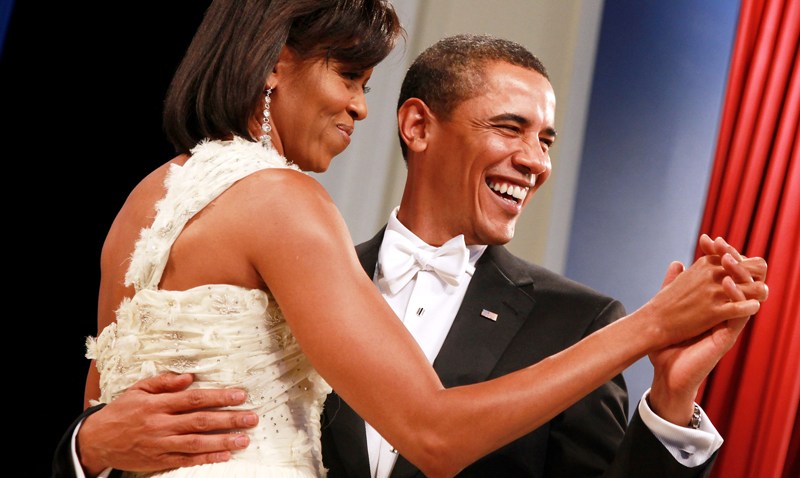 Kind of like Michael Jordan or Tiger Woods making much more money off their endorsements than their day jobs, President Barack Obama's job is really paying off at the bookstore.
The White House released the first couple's income tax returns Thursday. They claimed $374,460 in salary but an adjusted gross income of $5,505,409, which the White House attributed to book royalties.
The Obamas regularly rake in millions from the president's non-fiction books -- best-sellers "Dreams From My Father" (1995) and "The Audacity of Hope: Thoughts on Reclaiming the American Dream" (2006). Barack Obama's 2004 election to the U.S. Senate and his keynote address at the Democratic National Convention, which first started serious chatter about his potential to be the country's first black president, certainly didn't hurt his book sales in recent years.
Politics
Political coverage from NBC4.
But nothing boosts sales like being the most powerful man in the world. The Obamas' 2009 earnings doubled their 2008 earnings ($2.5 million of which was attributed to book royalties), and topped their $4.2 million from 2007.
Clearly, Obama doesn't need his presidential salary, so he and Michelle donated $329,000 to 40 charities in 2009, they reported on their tax returns. The president also directed the Nobel Committee to donate his Peace Prize winnings directly to charity, so he didn't have to claim it as income and couldn't take it as a charitable deduction.
If you really want to talk giving back -- the Obamas paid $1,792,414 in federal income taxes and $163,303 in state income taxes, the White House said.
While Vice President Joe Biden and his wife, Dr. Jill Biden, probably did a lot better than most of you, we doubt they'll be picking up any of the tabs on those presidential burger runs. Their adjusted gross of $333,182 barely beats the first family's charity, but the veep will have his chance at author money in a few years when he writes his memoirs, "My Life With Barack."
The Bidens paid $71,147 in federal taxes, $12,420 in Delaware taxes (where they're from) and $1,477 in Virginia taxes (where Jill Biden teaches English at Northern Virginia Community College.)
View the returns: