What to Know
President Donald Trump has faced criticism in his week of walk-backs following his summit with Russian President Vladimir Putin

Trump seemed to side with Russia, saying he didn't see a reason why it would meddle in the election. He later said he misspoke

In addition to the election, the two leaders also talked about the Russian indictments and Ukraine, and Trump invited Putin to Washington
This was the week when "would" turned into "wouldn't" and "no" meant "yes," as President Donald Trump and his top aides tried to walk back several of his comments on Russia and the Federal Reserve.
At one point, the rhetorical zigzags left one senator lamenting a "walk-back of the walk-back" that was, she said, "dizzying."
A look at a week of walk-backs:
'Would' vs. 'wouldn't'
Trump was asked at the end of Monday's summit in Helsinki with Russian President Vladimir Putin: "Who do you believe" — U.S. intelligence, which accuses Russia of election meddling, or Putin, who denies it?
Testimony of Candidate's Son Upends Election Fraud Hearing
With Putin at his side, Trump said of American intelligence officials: "They said they think it's Russia. I have President Putin. He just said it's not Russia. I will say this — I don't see any reason why it would be."
Facing intense blowback for siding with Russia, Trump dug in and tweeted that "Fake News" was to blame for mischaracterizing the summit.
It wasn't until more than 24 hours after the press conference that Trump took back his initial remarks, blaming a grammatical glitch as he read from a prepared statement: "The sentence should have been: I don't see any reason why it wouldn't be Russia. Sort of a double negative."
This "clarification" didn't address other remarks in which Trump criticized the U.S. as "foolish" for its approach to Russia and said "I have confidence in both parties."
Trump also injected some uncertainty into his walk-back by tacking a qualifier on to his statement that he accepts the intelligence community's conclusion that Russian meddling in the 2016 election took place. He added: "Could be other people also; there's a lot of people out there."
'Incredible' turns regrettable
During the same press conference, Trump praised Putin's "incredible offer" of a deal to swap interrogations.
16 States Sue Trump Over Emergency Declaration
Putin pitched the idea that the U.S. could question the 12 Russian military officials indicted for hacking into the Democratic presidential campaign. In exchange, he said, Russian authorities could interview several Americans the Kremlin accuses of unspecified crimes.
"I think that's an incredible offer. OK?" Trump said. The idea landed with a thud among officials back in the U.S.
By Thursday, White House press secretary Sarah Huckabee Sanders issued a clarifying statement: "It is a proposal that was made in sincerity by President Putin, but President Trump disagrees with it."
"Hopefully President Putin will have the 12 identified Russians come to the United States to prove their innocence or guilt," she added.
No means yes?
There was more verbal drama at Wednesday's Cabinet meeting, when Trump was asked by a reporter if Russia was still targeting the U.S.
(The U.S. national intelligence director had recently warned that the nation's "warning lights are blinking red" because countries like Russia and China are trying to attack U.S. digital infrastructure.)
Sen. Elizabeth Warren Unveils Universal Child Care Plan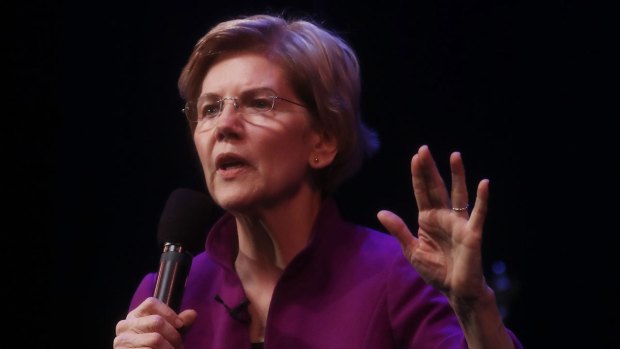 "Thank you very much, no," Trump said.
The reporter asked again, and Trump said "no" again.
"But can you just clarify, you don't believe that to be the case?" the reporter asked a third time.
Another reporter shouts a question, and Trump says "thank you very much everybody." But then he appears to change his mind, telling reporters "we're doing very well" and that "there's been no president ever as tough as I have been on Russia."
Sanders later said his comment was misinterpreted. She said Trump was saying "no" to answering additional questions — although that didn't appear to be the case because he elaborated on Russia.
"The president is wrong," GOP Sen. Susan Collins of Maine said of Trump's one-word response. Told that Sanders had since clarified, she responded: "There's a walk-back of the walk-back of the walk-back of the walk-back? This is dizzying."
Sanders Back on Campaign Trail With 2020 Presidential Run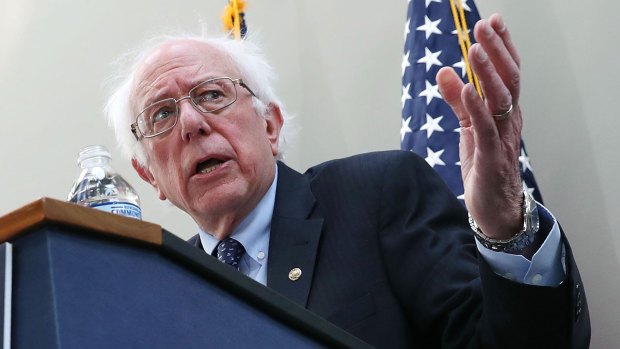 Respectful criticism?
On Thursday, Trump said he was "not happy" that the Federal Reserve was raising interest rates, breaking with long-standing tradition at the White House of avoiding any influence on the U.S. central bank.
A White House spokeswoman, Lindsay Walters, wanted to make clear that the president "respects the independence of the Fed."
"The president's views on interest rates are well-known, and his comments today are a reiteration of those long held positions, and public comments," Walters said in a statement.
But that clarifying remark was washed away Friday when the president took to Twitter to press the Fed to change course.
"The United States should not be penalized because we are doing so well. Tightening now hurts all that we have done," Trump tweeted.
Putin's walk-back
Putin had his own walk-back. During the Monday press conference, he alleged that Bill Browder, an investor and Putin critic accused of financial crimes in Russia, contributed $400 million to Hillary Clinton's presidential campaign.
Sen. Rubio on National Emergency Declaration: 'I Think it's a Bad Idea'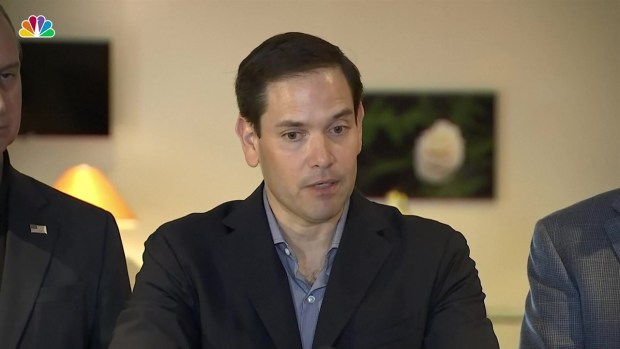 The notion of a $400 million donation to the Democrat's campaign would be out of the question. On Tuesday, the Russian general prosecutor's office said to little fanfare that Putin misspoke and meant $400,000.