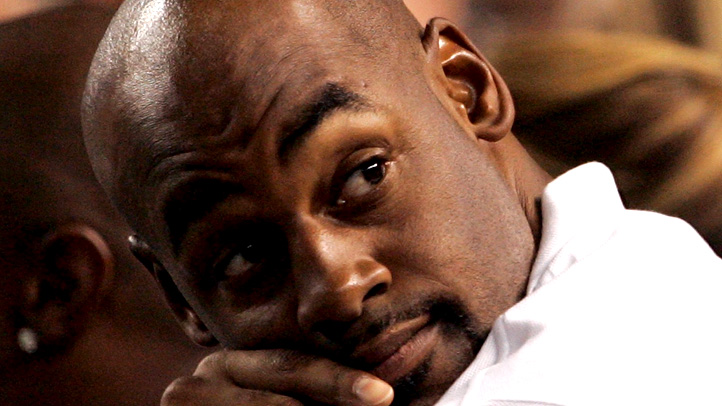 NFL Training camp season is always a time for irrational exuberance. Every team thinks it can win the Super Bowl, even though 31 of those teams will end being horribly wrong. And so, to preview the upcoming NFL season, which could be the most unpredictable ever, we now give you five reasons why your favorite team could win the Super Bowl. Today, it's the Minnesota Vikings (DISCLOSURE: I am a Vikings fan, so this will be painful).

1. No franchise is better at rehabilitating old, washed-up quarterbacks. While you may have laughed at the Vikings trading two draft picks to Washington for Donovan McNabb when they could have had him for a ball of twine and a $3 coupon to Chic-Fil-A, it should be noted that few teams do a better job with retread QBs than the Vikings have over the years, making playoff runs with Jim McMahon, Randall Cunningham, Jeff George and Brett Favre. It's probably sheer luck, or perhaps there's something in the water (loon urine is a steroid!), but regardless, old QBs play well once they come to town. And then a year later they fall apart. But for now? HONEYMOON PERIOD.

2. Is Donovan McNabb really so awful? Like many Vikings fans, I kind of winced when the McNabb trade came through. But then all the Football Outsiders people were like THIS IS A HEIST ACCORDING TO OUR METRICS and I nearly got whiplash changing my stance and being like, "Ha! We got a motivated and fully operational McNabb! SUCKERS!" It's true that McNabb was hampered by a hilariously bare cupboard of offensive talent in Washington: no line, no wideouts, no useful backs. It's also true that he was also quite terrible himself. But perhaps having Adrian Peterson and Percy Harvin will cause McNabb to stop rocketing the ball into the turf. Perhaps. Probably not. Also, the Vikings' O-line is secretly terrible.

3. No Ray Edwards, no problem. You probably remember defensive end Ray Edwards from the time he nearly entombed Tony Romo in the 2010 divisional playoffs. Edwards was a monster in that game, and now he's off to Atlanta for a deserved payoff. But Edwards was the beneficiary of playing alongside the Williamses and Jared Allen, and the team is likely to get similar production out of Brian Robison. No one knows if the Williamses will still be suspended for four games in theStarCaps case
(I kind of wish they would, just to put the dread behind), but the team acquired former Saints DT Remi Ayodele to hold down the fort in their absence. This is still a very talented defense, particularly if CB Cedric Griffin is fully healthy.

4. BRAD CHILDRESS ISN'T THE COACH ANYMORE! Did you see this team beat Philly in Philly with Joe Webb last season, using a brilliant strategy of merciless corner blitzes? That doesn't happen with Brad Childress in charge. With Leslie Frazier as the coach, there's a certain security, a sense that the team may lose, but at least it won't lose because it was so horribly coached.

5. Because they've already been written off. Most prognosticators have the Vikings finishing no better than 3rd or 4th in the division, especially with the additions Detroit made in the draft. But the Vikings tend to do okay when expectations for them are mild. Their 1998 15-1 blitzkrieg was a season no one saw coming, and so perhaps a miraculous season from McNabb isn't as far-fetched as it seems. Then again, I put $50 on Christian Ponder starting by Week 8. Vikings fans are nothing if not pragmatic.