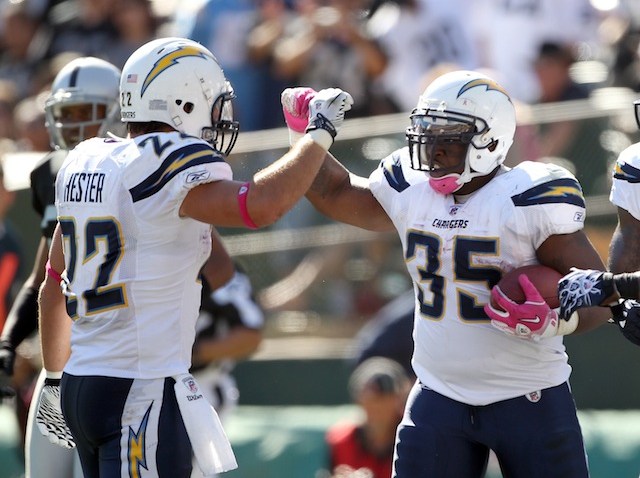 We've been hearing rumors about the NFL returning to Los Angeles for so long now, that it seems foolish to believe any of it until it actually happens. It's like hearing Brett Favre will retire. No one buys it until the games are played.
But two things occurred in the news this week that will kick up speculation of a move once more.
First off, professional speculator and latte sipper Peter King wrote this week that NFL owners are excited about the LA stadium proposal of AEG Worldwide, an entertainment conglomerate that already owns over 30 arenas round the world, including the Staples Center in downtown Los Angeles.
U.S. & World
The day's top national and international news.
AEG is proposing a multi-purpose NFL stadium that could also serve as a convention hall and host potential Final Fours and World Cup matches. It would be located downtown, right next to Staples.
And AEG would reportedly foot $1 billion of the tab, which is not a bad amount given that NFL owners have long offered to pay exactly nothing to get their own stadiums built.

The other piece of news is that Chargers owner Alex Spanos is looking to sell his a minority stake in the team, due to his failing health.
He and his wife now own 36 percent of the club, while each of his four children have 15 percent stakes, and they have hired Goldman Sachs to sell a minority share in the team. Representatives from Goldman have met recently with several wealthy individuals in L.A. about the Chargers' stake, according to people familiar with the matter.
While the elder Spanos' stake is a minority share, there's no reason AEG can't buy it, then turnaround and offer one of his children a hefty sum for one of those 15-percent shares, which would be enough to give them majority control of the franchise and move it out of Qualcomm Stadium, a place the Chargers have been itching to abandon for years. And with a lockout looming, why wouldn't one of his kids elect to cash out?

Most important, I think the NFL would prefer that the Chargers, out of all current teams, be the one chosen to move to LA. While San Diego natives will almost certainly feel otherwise, I think the NFL believes it can retain much of that fanbase by relocating the team to a place that's just a two-to-three hour drive away (the Chargers also played their very first season in LA). It wouldn't be the same as moving the Vikings or Bills, who would lose their fanbases entirely if the switch was ever made. The Spanos sale is just the kind of opening the NFL needs to try and make this thing happen.

So while the NFL in LA has been a pipe dream for over a decade now, be on the lookout. Things can happen in a relative snap. It's like "Chinese Democracy." You never think you'll see it until BOOM! There it is.