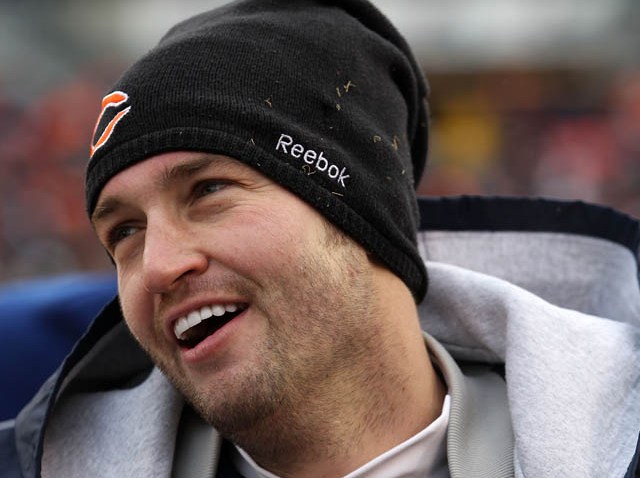 I remember the buildup to last year's two NFL conference championship games vividly because it was one of those rare instances where no matter the outcome, you were virtually guaranteed an intriguing Super Bowl matchup.
You could have had Vikings/Jets, with Brett Favre going against a former team, or Saints/Jets, with Rex Ryan mouthing off against Drew Brees and company. The eventual Super Bowl we got, Saints/Colts, of course turned out spectacularly. And the amazing thing about this year is that again we are faced with no poor potential Super Bowl matchup.
That wouldn't have been true if, say, the Seahawks had made the NFC title game. Would you really have wanted to see a rematch of the 2005 Super Bowl between Pittsburgh and Seattle? Of course not. That game was worse than a TBS sitcom. But the way it stands now, we're all but guaranteed a juicy matchup in the final game of the NFL season. Consider these possible pairings:

1. Steelers/Packers The fact that Peter King predicted this matchup before the season suggests that the Heavens may open up and swallow us all if it were to actually occur. Furthermore, you'd get to see Aaron Rodgers finally make the Super Bowl get Brett Favre's legacy off his back once and for all. And he'd have to do it against the team that's won more Super Bowls than any other, and features Troy Polamalu, the most exciting defensive player in football. Throw in Big Ben's redemption, the inevitable close Vegas line, and the ratings could easily top last year.

2. Jets/Packers Rodgers going against the team that Brett Favre got traded to, all but assuring Rodgers will be asked one more Favre question than he'd like during Media Day, snap at long last, and take out a reporter with a well placed pass to the sternum. Also, you get Rex Ryan and the Jets talking crap for two straight weeks. A delight.

3. Jets/Bears Again, you'd have the Jets talking smack all night and day, and doing it against Jay Cutler, who is perhaps the most humorless person on earth not named Jim Nantz. Watch as Cutler sulks at the podium for hours on Tuesday! Marvel at the braintrust of Lovie Smith, Mike Tice, and Mike Martz operating on the game's biggest stage and throwing bad challenge flags! It should also be noted that this matchup would feature the two largest media markets in the sport, though the beauty of the NFL is that market size has been rendered all but irrelevant.

4. Steelers/Bears Probably the worst matchup of the lot, given the struggles of both teams' offensive lines. This game could easily end up being tied 6-6 at the end of regulation. It would also feature the two least likable quarterbacks in football, now that everyone seems to have forgiven Mike Vick for all that dogfighting stuff. Maybe Big Ben should learn to run really fast.