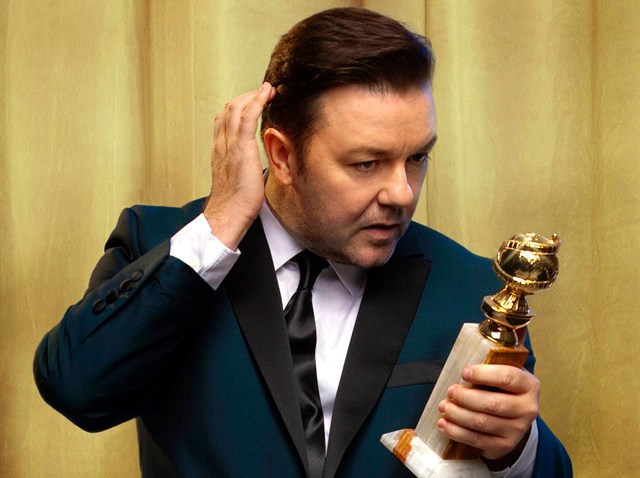 "The 67th Annual Golden Globe Awards"
You want to know why the Golden Globes are so awesome? Because they serve the celebrities all the booze they can drink. Watch as the camera pans the tables for the carefully product placed magnums of Moet. Those ain't for show. More relaxed than the Oscars with more celebrity wattage than the Emmys, the Globes are the perfect amalgam of Hollywood glitz and glamour. Ricky Gervais, serving as this year's host, promises to keep the proceedings cheeky and memorable.
Sunday at 8pm on NBC
U.S. & World
The day's top national and international news.
"15th Annual Critics' Choice Movie Awards"
They might not be as glittering as the Golden Globes or the Oscars, but they're being hosted by Broadway darling Kristin Chenoweth, guaranteeing some splashy song and dance numbers, and Nick Jonas is the house band. Wait. Isn't that supposed to be a selling point?
Friday at 9pm on VH1
"Iron Chef America
After weeks of competition against fierce rivals such as The Foundry's Eric Greenspan and Amanda Freitag of The Harrison, Chef Jose Garces was crowned the winner of Food Network's search for their "Next Iron Chef."
Sunday night he makes his debut and proves his mettle on "Iron Chef America," facing off against Seattle-based chef Rachel Yang. Last year's winner, Michael Symon, proved to be excellent casting, will Garces be as tasty? And will they finally get that man a sweat rag? The way he was shvitzing over his food during challenges has us wanting to call the health department.
Sunday at 9pm on Food Network