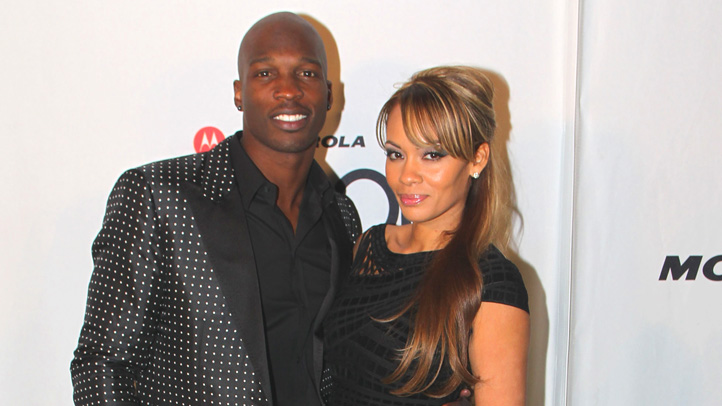 A warrant has been issued for the arrest of former NFL wide receiver Chad Johnson.
The Florida state attorney's office confirmed Thursday that a Broward County circuit judge issued a warrant May 7 against Johnson for failing to report to his probation officer.
"He violated the terms of his probation by failing to meet with probation specialists on Feb. 15 and March 15, 2013 and for failing to show proof of enrolment and completion of the Batterers Intervention Program (B.I.P.)," the Broward Sheriff's Office said in an email statement.
U.S. & World
The day's top national and international news.
Johnson's attorney didn't immediately return a telephone call and email seeking comment.
Former Miami Dolphins Player Chad Johnson Befriends Homeless Man Nicknamed Pork Chop in Miami Beach
Johnson received a year of probation last September after pleading no contest to a domestic violence charge involving his former wife, reality TV star Evelyn Lozada.
The 34-year-old wide receiver was arrested in August for allegedly headbutting his then-wife, reality TV star Evelyn Lozada, in their Davie, Fla. home.
According to Davie police, Lozada found a receipt for condoms and confronted Johnson about it at dinner. The argument continued during their drive home, and when they arrived at their driveway, he allegedly head-butted her.
Johnson was cut by the Miami Dolphins the next day, and Lozada later filed for divorce.
The confrontation came barely a month after Johnson married Lozada, who was on the reality TV show "Basketball Wives." Johnson had been battling for a spot on the Dolphins after a disappointing season with the New England Patriots in 2011.
Copyright AP - Associated Press