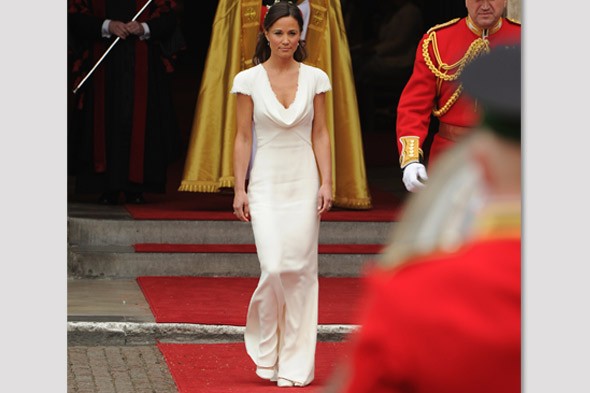 Welcome to Watch List, where we identify five things on TV to watch while you stay at home and cancel that trip to London. LET'S GO!

CRAZY ABOUT PIPPA – 9:00PM (TLC) Fascinated by Pippa Middleton, or by her adorable posterior? TLC will hook you up tonight, with this hourlong special that will tell you all about the UK's most eligible bachelorette, and give you a good excuse to ogle that tushie one more time. ANTICIPATION: I LIKE BRITISH BUTTS AND I CANNOT LIE!

BIG LAW: DEPUTY BUTTERBEAN – 10:00PM (id) Say, remember Butterbean, that big fat dude who boxed for a while? No? Not at all? Well, all you need to know is that he's a big fat dude who used to box for a while. And now one former tomato can is joining Steven Seagal in the "celebrity policeman" reality genre, as he headlines this new A&E series. Watch as Butterbean takes down meth dealers! Marvel as he waddles after shirtless perps! Gaze in awe as he runs through 67 crullers during a stakeout! The man was born to be a cop. ANTICIPATION: BUTTERCUFFS!

DIRTY MONEY – 10:00PM (Discovery) Another new reality series. Two brothers go around buying stuff at flea markets and then transform them into valuable collectibles. Tonight, they turn a typewriter into a "Steampunk masterpiece" (which actually works as currency in Williamsburg), and they turn an old bass into a piece of KISS merchandise. Because Lord knows the world is short on KISS merchandise. ANTICIPATION: LICK IT UP!

TOP SHOT – 10:00PM (History Channel) The marksmanship competition returns for a new season. The premiere episode features shooting at stuff from atop a stagecoach. ""Pheasants. Let's shoot some pheasants. Ten shots. And let's say, uh, a dollar a pheasant. I'll shoot for the Queen, and you for... well, whomever." ANTICIPATION: SHOOT EM UP!

COLBERT REPORT – 11:30PM (Comedy Central) The Cars! Remember The Cars? Well, they're back! Except for Ben Orr, who died. But otherwise, they're back an on Colbert tonight. And yes, Ric Ocasek still looks like a zombie bird. ANTICIPATION: PLAY MAGIC!