Donald Trump's inauguration will feature more religious leaders than those of his predecessors, among them pastor Paula White, one of Trump's spiritual advisors who will be only the second woman to lead a prayer at an inauguration.
White, the pastor of New Destiny Christian Center near Orlando, Florida, arranged a meeting for Trump with other television evangelists in 2015, according to Christianity Today. The magazine called her a controversial choice over her preaching a prosperity gospel that teaches that God rewards faith and donations with financial well-being. She will be the second woman to lead a prayer at an inauguration after Myrlie Evers-Williams in 2013.
Here are the other leaders who will offer prayers or read scripture during the ceremony: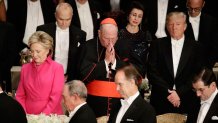 Cardinal Timothy Dolan, the archbishop of New York, will be the first Roman Catholic to participate since 1977. Dolan spoke about the need for anti-abortion politicians during the campaign but also disagreed with Trump's immigration proposals. Dolan sat between Trump and his Democratic opponent Hillary Clinton at the annual Alfred E. Smith Memorial Foundation Dinner in New York City last year and afterward said the two had prayed with him beforehand.
"People ask us to pray with them and for them," he was quoted in the British Catholic Herald. "That doesn't mean we're for them or against them. That's our sacred responsibility."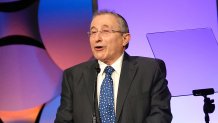 Rabbi Marvin Hier, the founder of the Simon Wiesenthal Center, a Jewish human rights organization that specializes in Holocaust research, will be the first rabbi to participate in an inauguration since 1985. During the campaign, Hier opposed the Muslim ban that Trump had proposed, and he was urged to reject the invitation over the Ku Klux Klan's support for Trump. But he said he was honored to participate and would pick a reading from the Torah.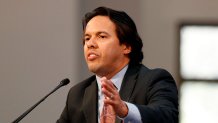 The Rev. Samuel Rodriguez, the president of the National Hispanic Christian Leadership Conference and a member of President Barack Obama's Task Force on Fatherhood and Healthy Families, was critical of Trump's immigration policies. But he has since discussed policy with the transition team and has said he is optimistic about Trump. He is only the second Hispanic clergyman to take part in an inauguration, according to the conference.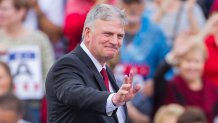 The Rev. Franklin Graham, the son of evangelist Billy Graham, is a Trump supporter and backed his controversial positions on Muslims. In a Facebook post in 2015, Franklin Graham wrote about a war with Islam in advocating that Muslim immigration to the United States be stopped until the war was over or the immigrants could be properly vetted. Graham is the president of Samaritan's Purse, a charitable organization that provides international relief, and the Billy Graham Evangelistic Association.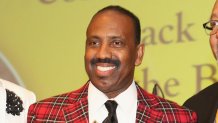 Bishop Wayne T. Jackson, the pastor at the Great Faith Ministries Church in Detroit, invited Trump to his church in September, and to appear on The Impact Network, owned by Jackson and his wife. In response to criticism from some in his church, Jackson said it was his responsibility to provide all points of views. Jackson, like White, is known to preach a prosperity message.