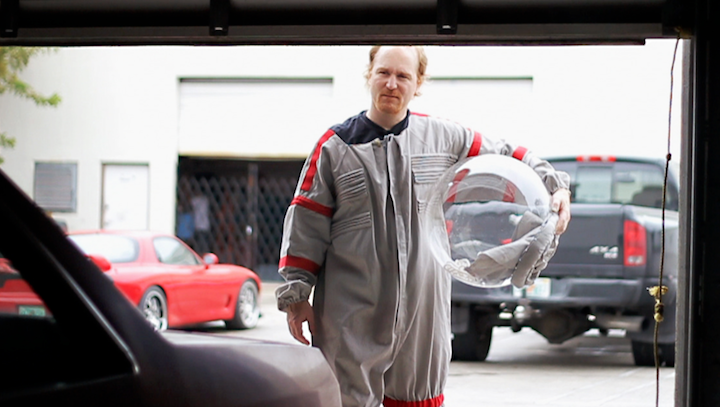 Directed by Brooklyn natives Myles Kane and Josh Koury, "Journey to Planet X" is a documentary about two unconventional filmmakers, Troy Bernier and Eric Swain, and their journey to create an epic movie. Seeing the parallels between their subjects' experiences and their own, co-directors Kane and Koury, who co-founded the Brooklyn Underground Film Festival, knew they had to capture the filmmaking process and their incredible journey.
SYNOPSIS
Eric Swain and Troy Bernier are scientists by day and amateur filmmakers by night. Over the years, these two friends have churned out many of their own amateur, sci-fi-inspired movies. "Journey to Planet X" follows the filming of "Planet X," the duo's most ambitious endeavor to date, and sheds light on their unique brand of "movie magic."
Catch "Journey to Planet X" at the Tribeca Film Festival. Click here for ticket information.
U.S. & World
The day's top national and international news.
The Tribeca Film Festival was founded by Jane Rosenthal, Robert De Niro and Craig Hatkoff to celebrate New York City as a major filmmaking city and to help the city in its longterm recovery from the Sept. 11, 2001 terrorist attacks. For more Tribeca Film Festival coverage, visit NBCNewYork.com.
Copyright LXTVN - LXTV