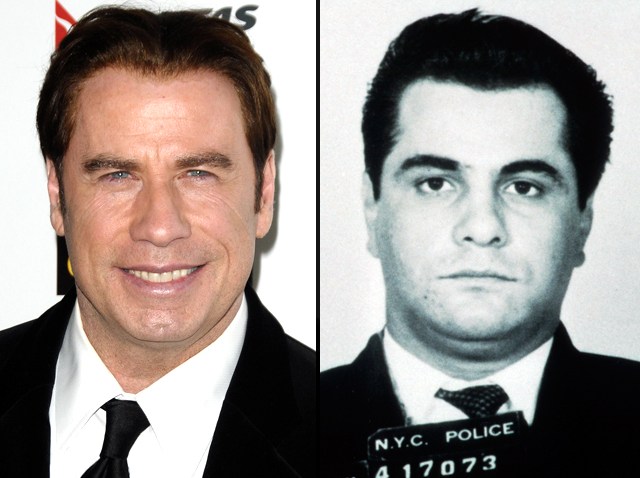 John Travolta got an offer he couldn't refuse - the role of the late Dapper Don. John Gotti.
The actor met with Gotti's son, "Junior" Gotti, to discuss the part and agreed to add it to a resume that includes roles as Vinny Barbarino, Tony Manero and Chili Palmer.

Gotti, who famously claimed to have left the mob life, has been working on a screenplay about his father for more than a year and appears close to bringing it to the screen. Sources close to him had previously speculated that Sylvester Stallone might get the part, but it appears that possibility has been rubbed out.
"Travolta is the guy," Marc Fiore, an ex-con and aspiring film producer who has been working with the mafia scion told the New York Post.
U.S. & World
The day's top national and international news.
Nick Cassavetes, who wrote "Alpha Dog," is currently rewriting Gotti's script and would direct the biopic, accordig to TMZ.com. Cassavetes is the son of late actor and pioneering indie film director John Cassavetes.
Travolta, Gotti and a host of hangers-on and Hollywood types met at an LA restaurant to talk about the project, and Travolta reportedly agreed to bring Gotti, who died in prison in 2002, back to life. Travolta, 56, could be joined by Oscar nominee James Franco, who is under consideration to play Junior, according to Fiore.
Gotti, whose double-breasted suits and ubiquitous diamond studded watch earned him the nickname "The Dapper Don," was conivcted of 13 murders and a long list of other crimes in 1992.
Junior Gott, 46, sold the rights to his screenplay to Fiore last year. The Gambino leader's son was himself tried four times since 2005 for racketeering, with each trial ending in a hung jury. He was released from prison in December, 2009, after serving nine years in a previous racketeering case. He has said he left organized crime in 1999.
"This is not a movie; this is part of American history. We have the exclusive story for first time ever told by John Gotti Junior and his family," Fiore said. Fiore's website says the movie will have a budget of $15 million.
Last year, in a rare interview with The Associated Press, Gotti said he would be very involved with the making of the film.
"It's going to be filmed in New York, I've been working on it in New York, we can be an active player in the situation from start to finish," Gotti said. "They were willing to hear my thoughts and they assured me the script would be absolutely accurate, the script would be fair.
"This is not a mob story. That's one misconception," he continued. "This is a father-son story."
Selected Reading: New York Post, PopEater,
.