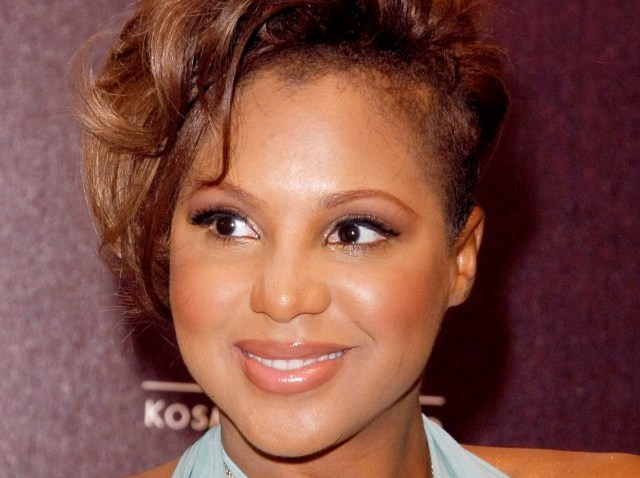 Toni Braxton is considering posing for Playboy and Access Hollywood got all the semi-racy details from the singer-turned-new reality star!
"Playboy asked me to grace them, and I'm really excited. I'm really flattered that they thought I was sexy enough," Toni told Access following the "Braxton Family Values" panel at the WE TV portion of the 2011 Winter TCA press in Pasadena, Calif., on Friday.
VIEW THE PHOTOS: Bunnies Who Made It Big In Hollywood
U.S. & World
The day's top national and international news.
"I'm considering it. I haven't said yes," the financially troubled singer explained. "It's not a done deal, but when I say, yes, I will let everyone know – if I say yes."
The six-time Grammy winner told Access she won't bare all in the men's magazine – if she decides to model.
VIEW THE PHOTOS: Stars Go Naked For PETA
"It will be tasteful, not the whole V, no V actually!" Toni continued. "No V, but definitely the alphabets, maybe a little T, a little A, maybe, if I did it."
When it comes to showing off her body, the 43-year-old said age is not a factor.
"I feel good about myself. I've lived, I'm a mom, I still feel sexy. I don't think it's over when you're a mom. I don't think exposing your body has an age on it," she told Access.
VIEW THE PHOTOS: Tax Troubled Celebs
She also noted that her recent bankruptcy would not be a motivation to get naked.
"I wouldn't do Playboy for the money, I would do it for myself," she added.
VIEW THE PHOTOS: Hollywood's Hottest Moms & Their Loveable Little Ones
The singer first Tweeted about possibly posing for the magazine earlier this week. Her new reality series, "Braxton Family Values," debuts on WE TV in April.
Copyright 2011 by NBC Universal, Inc. All rights reserved.
This material may not be published, broadcast, rewritten or redistributed.
Related Content from AccessHollywood.com:
PLAY IT NOW: Access Express: April 8, 2008
PLAY IT NOW: Is Holly Madison Happy About Hugh Hefner's Recent Engagement?
More from Access: [ Toni Braxton Playboy TV One ]
Copyright NBCAH - Access Hollywood