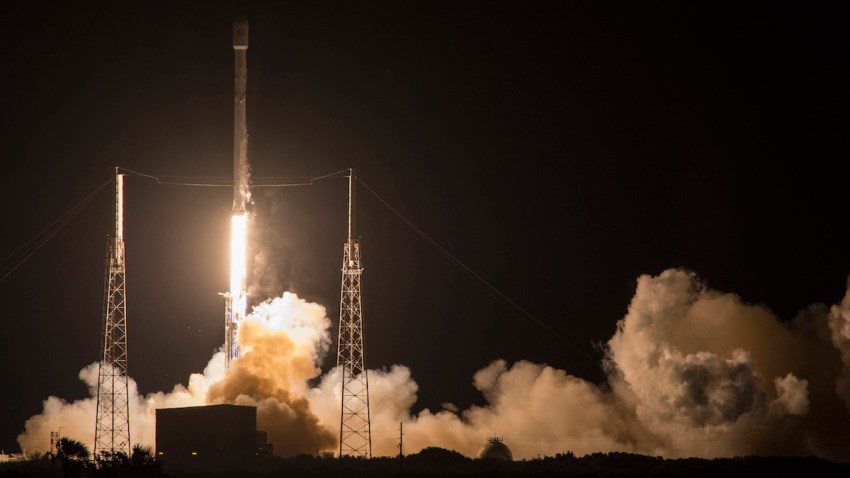 SpaceX postponed the satellite launch of a rocket that would attempt to land on a ship at sea for a third time Thursday, NBC News reported.
The launch was postponed until Friday, because of a "tiny glitch in the upper stage engine actuator," SpaceX CEO Elon Musk tweeted.
The Thaicom-8 commercial communications satellite will lift off atop SpaceX's two-stage Falcon 9 rocket. After the rocket's two stages separate, the second one will carry Thaicom-8 to orbit. The first one will come back and try to land on one of SpaceX's two drone ships stationed off the Florida coast.
U.S. & World
The day's top national and international news.
"As with other missions going to geostationary orbits, the first-stage will be subject to extreme velocities and re-entry heating, making a successful landing," SpaceX wrote in a statement.
The landings are part of SpaceX's effort to develop usable rockets.