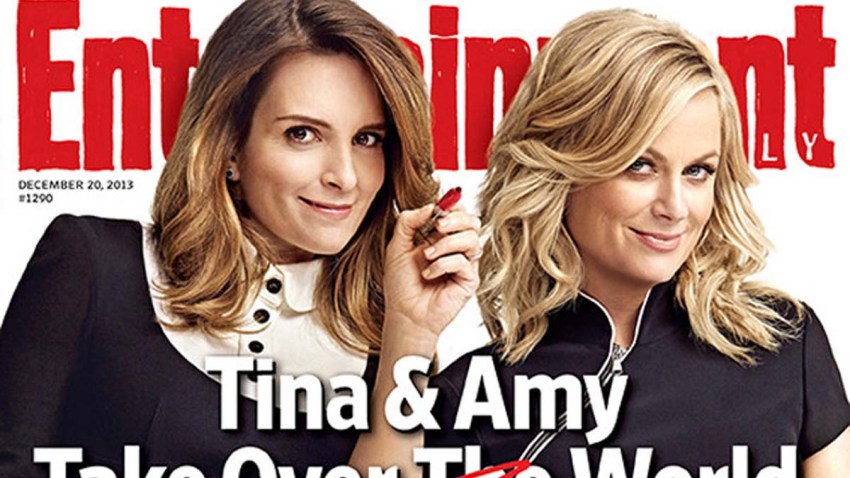 The nominations are set for the 71st Annual Golden Globe Awards. Now we can get excited about the fashions, the top prize winners and the triumphant return of hosts Tina Fey and Amy Poehler.
In honor of the two funny ladies coming back to the big show, Entertainment Weekly made Fey and Poehler guest editors. Of course, the former "SNL" stars and close pals wasted no time with the hysterical remarks.
Case and point: Fey responded that the classic duo they compare themselves to, based on chemistry, is Mary Kate Olsen and Ashley Olsen.
U.S. & World
The day's top national and international news.
"When we're next to each other we like to hug each other a lot, like we're in the womb, and Tina's thumbprint matches my pinkie, because that's what we were like in the womb," Poehler answered.
NEWS: See the complete list of Golden Globe nominations
"But I do say the Olsen twins because unlike a lot of comedy duos, we're not opposites," Fey added. "There's a lot of overlap in what we like and even in the way we perform, to a certain extent. We're not Martin and Lewis. We're like Derek Jeter and A-Rod."
As for a third cohost for the big night, the comediennes shared several suitable options.
"I feel like we'd probably pick an 'SNL' person because we feel comfortable knowing that they could hang," Poehler said. "But who knows? Maybe we get that kid Jennifer Lawrence, who I find a total delight."
"Give her a shot!" Fey interjected.
"She was hilarious on 'The Daily Show,'" Poehler added. "Honestly, almost every person we've ever worked with, I feel like we'd be super-psyched to see."
Fey also thinks that Matt Damon and Ben Affleck would be great dream choices as well.
WATCH: Tina Fey "not doing anything" to prepare for 2014 Golden Globe Awards
Fey and Poehler will take the stage on Sunday, Jan. 12--start the countdown!--and even offered a sneak peek about what fans can expect.
"We're going to encourage people to go real long on their speeches," Poehler joked.
"I'm going to tell people to find it. Don't stop talking until you 'find it,'" Fey revealed.
The new issue of Entertainment Weekly will be available on newsstands on Dec. 13.
PHOTOS: Amy Poehler and Tina Fey are BFFs!
(E! and NBC are both part of the NBCUniversal Family.)
Copyright E! Online