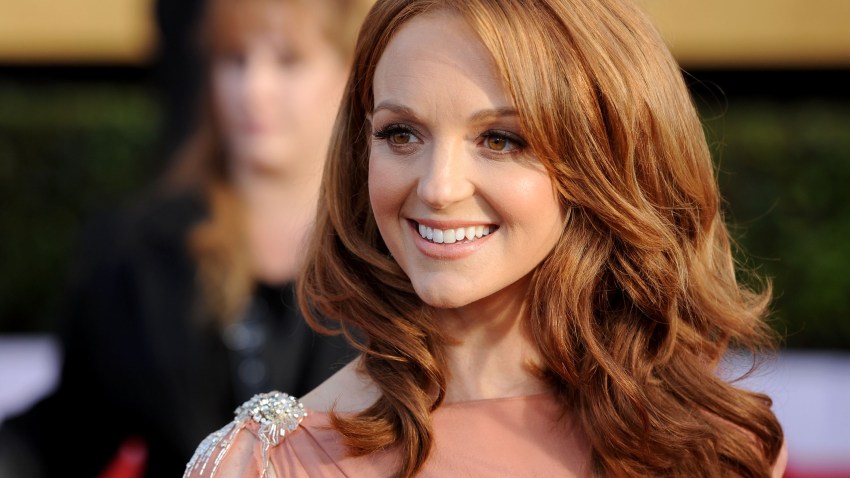 Things might be getting messier for Jayma Mays' OCD-stricken "Glee" character – and that's a good thing.
Mays tells PopcornBiz that fans should anticipate learning a bit more exactly what's going on with germophobic guidance counselor Emma Pilsbury's spur-of-the-moment Vegas wedding to dentist Carl (John Stamos), an intriguing plot twist that's been simmering off-camera for several episodes – and may have an even more intriguing spin given that Emma was a virgin prior to the sudden nuptials.
"I think we're going to start getting a hint of what's going on with that soon," says Mays. "I think it's questionable as to whether or not she's lost her virginity. I think that's still a big question – even with John Stamos! Come on, Emma!"
U.S. & World
The day's top national and international news.
Mays says she wouldn't count Emma's star-crossed almost-lover Will Schuester (Matthew Morrison) out of the race for her heart, either. "I think Will's still in there," she admits. "Clearly those two characters have a connection, and I think it's so identifiable. You know it's there. So, yeah, I think so. Those writers are good and they're clever – they know what they're doing."
So clever, in fact, that Mays points out some subtle hints that Emma's vise-tight control issues might be relaxing that viewers might have missed. "There were a couple of episodes where she forgot to cut the crust off of her sandwich. Alfonzo Gomez, who's directed a few of our episodes, came up with most of these ideas: when I'm sitting at my desk there will now be a few pencils askew, things that are a little bit off. So we're inserting these things. Not that people are probably noticing them, but we're working on pushing her in that direction – but slowly. The OCD viewers will notice it."