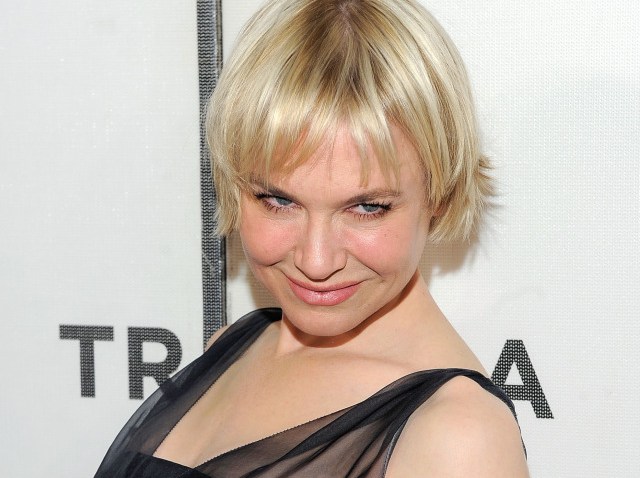 Renee Zellweger plays a wheelchair-bound country music singer who sets out to meet the son she had long ago given up in her new film, "My Own Love Song," from French writer-director Olivier Dahan.
Though she's no stranger to singing on camera (and was married to Kenny Chesney and dated Jack White of the White Stripes), singing in this film presented new challenges.
"It's a little scary, cuz it's different material, when (Dahan) sent me Woody Guthrie's… "This Land Is Your Land" with the marching band and the whole thing, I thought, Oh, my God, how am I gonna do that?'" said Zellweger from the red carpet at Thursday's U.S. premiere. "And then he told me, Oh and Mr. Dylan is going to write a couple things, and you can sing those too – and its' like, OK… OK… Terrifying."
U.S. & World
The day's top national and international news.
To hear Dahan tell it, Zellweger rose to the challenge.
"I love it – I love Renee's singing. I told her a number of times she should make a CD."
Dahan enjoyed his first taste of success here in the states with "Ma Vie en Rose," his 2007 biopic about singer Edith Piaf that won Marillion Coitllard an Oscar. So what's up with all the female singers?
"I think it's a coincidence or – of course, I'm very fond of music, too… I don't know. Sometimes you start to write and the writing leads you somewhere and so the writing itself leads me to a genre," said Dahan.
"I wanted to talk about handicaps, physical and emotional handicaps and psychological handicaps and that's why I wrote the script. I didn't really want to write a road trip movie, but in the end it comes like that it just improvisation, writing the script."
"My Own Love Song" is showing at Tribeca on April 24