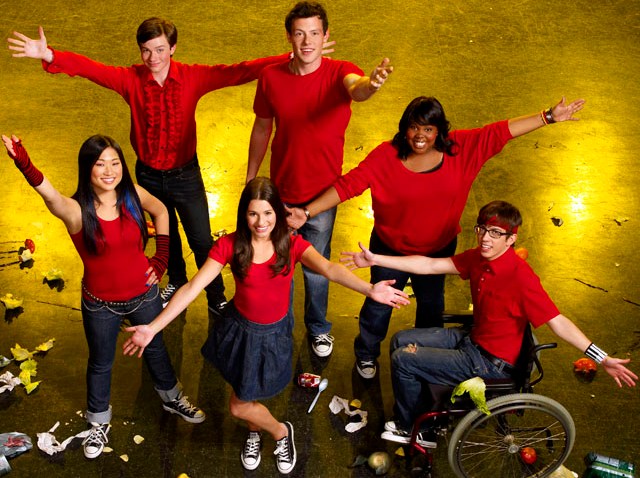 In the latest episode of "Hung," the main character's two teenage children bluntly tell him they're not the kind of kids he would have been friends with in high school.

Ray Drecker, a one-time teenage sports star and forever ladies man whose physical attribute gives the show its title, insists otherwise.

But the kids' rebuke smacks of truth: his daughter, unlike her slender former prom queen mom, is an overweight semi-goth, as is his son, who also grapples with sexual identity issues.

Drecker – who is undergoing identity issues himself, moonlighting as a gigolo to supplement his meager salary as a coach at the school where he was once an athletic hero – is forced to ask himself whether his children are right.

The compelling storyline in HBO's dark comedy about tiptoeing through the shards of a shattered American Dream comes to mind amid a troubling tidbit about TV's goofiest, but most accurate depiction of high school life: "Glee."

Charice, a popular 18-year-old singer from the Philippines who will appear in the show's second season, revealed this week that part of her preparation included Botox injections. (While Charice reportedly said she wants to "to look fresh on camera," her publicist insists the shots were aimed at reducing jaw muscle pain.)

"All people will be anticipating how will Charice look? Is she good enough to pit against Rachel Berry (Lea Michelle's character)? So of course there is tremendous pressure," Charice said, according to The Associated Press.

Her comments say something disturbing not only about what it takes to gain acceptance in Hollywood – but in high school.

A big part of the appeal of "Glee" is the range of misfits who belong to the singing group at McKinley High. The mix of geeks, cheerleaders and athletes bond over occasional triumphs and frequent scorn – which includes getting doused with "Slushie facials" by the cold-hearted in-crowd.

"Glee," in some respects, is a modern-day "Breakfast Club" with singing and dancing – and adults who are more dysfunctional than the kids, primarily because they never mentally left high school.

Some of the best moments in "Glee" have come not from the impressive displays of talent, but from instances in which the young characters show a certain collective courage derived from their shared fate (like when the kids, in full Lady Gaga regalia, defended Kurt against a couple of gay-bashing bullies).

The show is filled with histrionics and plotting galore, along with campy, soap opera twists. But, ultimately, there is little phony about this young crew, who struggle to accept – and take pride in – themselves.

High school holds a powerful place in our memories, whether looked back at with a "Glory Days" longing, or the through the microscope of social slights that forty-something Ray Drecker is compelled by his kids to revisit.

Another "Hung" subplot deals with Drecker trying to woo his ex-wife – the high school sweetheart who dumped him for a nebbishy, but successful (at least on the surface) dermatologist. She's getting tired of the doc, but one perk is the Botox injections he gives her.

We won't preach too much about the wrongheaded message that publicizing Botox treatments for a teen sends to the young audience that "Glee" attracts. But we will offer one thought: Botox won't protect anyone from the Slushie facials high school – and life – have to offer.

Hester is founding director of the award-winning, multi-media NY City News Service at the City University of New York Graduate School of Journalism. He is the former City Editor of the New York Daily News, where he started as a reporter in 1992. Follow him on Twitter.
Copyright FREEL - NBC Local Media