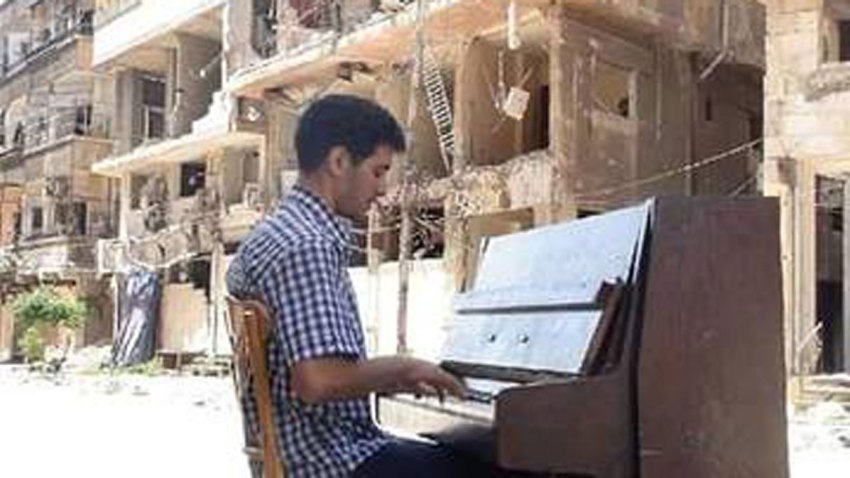 Syria's piano man—who stuck to music while many people around him died and starved—has finally decided to flee the country for a better life.
Aeham Ahmad, 27, played his piano to convince those who had fled to return to the rubble of Yarmouk: their home.
"Oh displaced people, return," he once sang. "Yarmouk, we are a part of you that will never change."
U.S. & World
The day's top national and international news.
In April, ISIS stormed Yarmouk and Ahmad decided he needed to take his instruments, wife, and two children out of the dangerous area. As they tried to exit the camp, they were stopped by militants.
"They asked me what those were. I told them they were musical instruments. They asked me if I didn't know that music was a sin," he told NBC News from the Syrian border with Turkey. "They then poured gasoline over all the instruments and burned them."
While his wife and children stay in Damacus, the capital of Syria, Ahmad has made it to Europe, traveling through Serbia, hoping to make it to Germany.