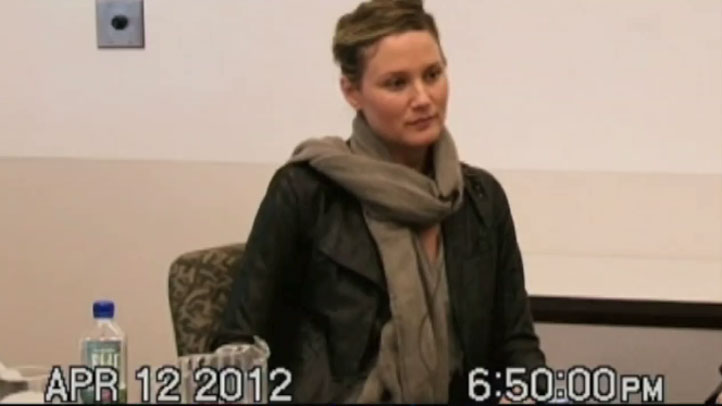 Sugarland's Jennifer Nettles had a sweet Thanksgiving weekend – she got married.
According to People, the bride, 37, wore a dress from Alexander McQueen – who also designed Kate Middleton's Royal wedding gown — for Jennifer's wedding to model and entrepreneur Justin Miller.
VIEW THE PHOTOS: Hollywood's Smokin' Hot Couples
U.S. & World
The day's top national and international news.
Jennifer's bandmate, Kristian Bush, was present at the ceremony, which was attended by close friends and family and held at the foot of the Smoky Mountains in Tennessee.
Justin appeared in "Want To," a Sugarland video from 2006, and admitted at the time that Jennifer was his type of woman to Pennsylvania's The Meadville Tribune.
VIEW THE PHOTOS: Boots, Ten Gallon Hats & More: The Stars Of Country Music
She's the type of person "you have crushes on growing up," he told the paper at the time.
A rep for Sugarland wasn't immediately available for comment when contacted by Access Hollywood.
Copyright 2011 by NBC Universal, Inc. All rights reserved.
This material may not be published, broadcast, rewritten or redistributed.
VIEW THE PHOTOS: CMT Awards 2011: The Arrivals
Related Content from AccessHollywood.com:
VIEW THE PHOTOS: 2011 CMA Awards: The Glamorous Red Carpet
PLAY IT NOW: On The Set: Sugarland's 'Already Gone' Music Video
PLAY IT NOW: Nicole Scherzinger's Emotional & Dramatic Night On 'The X Factor'
More from Access: [ Sugarland Jennifer Nettles Music ]
Copyright NBCAH - Access Hollywood