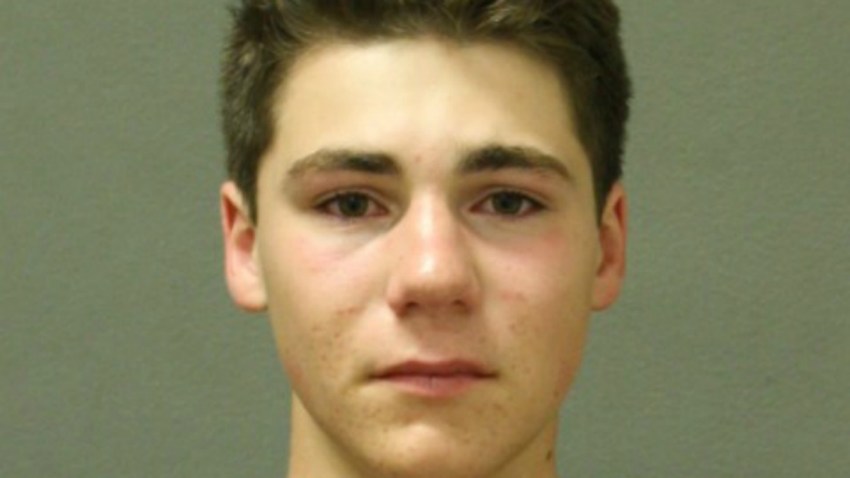 Members of the University of Connecticut community have begun a couple of fundraisers in the hopes of offsetting the negative image generated by a video of a student berating food service workers who refused to sell him jalapeno-bacon macaroni and cheese.

Freshman Sadie Rumsey set up a page on GoFundme.com to give the workers involved a night out. As of Sunday, her page had collected more than $1,300.
A statement from UConn says that the shows of support for dining service workers are moving, but state law and UConn policies do not allow employees to receive gifts related to their employment. The school, however, is considering doing something to recognize the workers.
"State law and UConn policies restrict gifts they can receive related to their employment, but the University is discussing ways to do something special to recognize our dining services workers -- not just for the handling of this incident, but also for the ongoing hard work they provide our students, employees and guests," Stephanie Reitz, of UConn said in a statement.
U.S. & World
The day's top national and international news.
The students decided that they wanted to do something to help the workers after UConn freshman Luke Gatti, 19, refused to leave Union Street Market without getting bacon jalapeno mac and cheese when denied service because he had been drinking in the market, according to police.
A nine-minute expletive-laden video posted on YouTube on Monday appears to show Gatti, of Bayville, New York, confronting the market manager because he wanted bacon-jalapeno mac and cheese, then shoving the man several times as apparent students tried to intervene.
It goes on to show a staff member at the market eventually wrestle Gatti to the ground and detain him and police arrived
A local restaurant, D.P. Dough, began adding jalapeno to its bacon mac and cheese calzones after last Sunday's incident. It has donated $600 to a children's cancer charity from the profits.
Franchise owner Cory Hill said he's gone through 125 pounds of macaroni and cheese in a week, up from the usual 20.
The incident also inspired a special dish at Theodores' Booze Blues & BBQ in Springfield, Massachusetts, masslive.com reported.
NBC Connecticut previously reached out to Gatti, but he has not responded. It's not clear if he has an attorney.
According to court records from Massachusetts, Gatti was arrested twice in 2014, when he was a student at the University of Massachusetts and before enrolling at UConn.
He was charged with disorderly conduct in one case and disorderly conduct and assault and battery on a police officer in the other.
No information was immediately available on the outcome of either case.

Gatti is due in court on Tuesday to answer to charges of breach of peace and criminal trespass.
Copyright AP - Associated Press