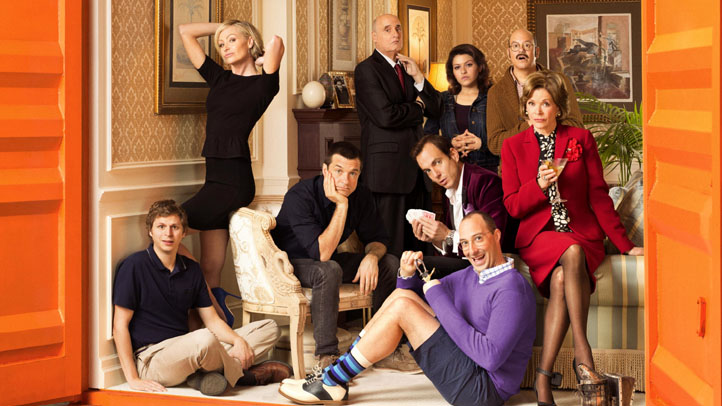 "Arrested Development" got off this weekend to "a new start" – a phrase Tobias Funke found doesn't fit well on a vanity license plate.
The "Blue Man"-wannabe's off-color abbreviation hilariously extended the running joke about his clueless, sexually confused character. But Tobias' twisted contraction of "a new start" also served as a symbol of sorts for a show that packed its return after seven years into an eight-hour, nine-minute confetti explosion of comedy.
U.S. & World
The day's top national and international news.
Diehard fans, no doubt, couldn't help but plunge into marathon viewings after Netflix's all-at-once premiere of 15 new episodes Sunday morning. We're happily exhausted from watching – and laughing. But assessing how Season 4 compares to past outings will require repeat viewings. Which may be the point.
Many of us who became "Arrested Development" devotees week-by-week during the show's initial run on Fox spent periods during the seven-year hiatus occasionally binge re-watching via Netflix or DVDs. That's certainly how legions of younger, latter-day fans first experienced the show, eventually taking their love for the unlovable Bluth family to the Internet in the form of animated Gifs and other memes that essentially demanded more material.
"Arrested Development," from the start, has required repeated looks, if only because the plot points fly as fast as the jokes. The format of the new season – each episode focused on one character, with the action intersecting and overlapping – made it ever harder to keep up at times. The "aha!" moments matched the many instant classic "ha-ha" moments: Gob's foiled Crucifixion-themed illusion at his ill-fated wedding to what's-her-name. The Funke family's attempt to cook a live duck on what they thought was Thanksgiving. Buster serving as a human cigarette smoke venting machine for his domineering mother, Lucille 1.
The new season gave us the welcome returns of Liza Minnelli as Lucille 2, and Ben Stiller, who made a different kind of magic with Gob as Tony Wonder. "Arrested Development" also benefitted greatly from familiar faces in new roles, spanning generations from Kristen Wiig and Seth Rogen to Tommy Tune and Bernie Kopell. Terry Crews created a great "Arrested Development" character in scheming, redhead-loving politician Herbert Love.
Ron Howard, the show's producer and narrator, emerged from behind the camera to satirize his well-earned nice-guy image with hints his ever-present baseball cap is there to keep his ego from escaping. Perhaps there were a couple too many Hollywood in-jokes (the Howard vs. Jerry Bruckheimer gag fell flat) and not enough Buster.
But those are quibbles. Now "Arrested Development" fans have a new holiday – Cinco de Quatro – to celebrate the entertainment history-making triumph (and to tweak equally fanatic and resilient "Star Wars" lovers' May 4th commemorations – as in "May the Fourth be with you").
Perhaps the best thing about the return of "Arrested Development" is that the show beat the odds to return at all – the story of the Bluths, after all is a Sisyphean comeback tale, where futility is endlessly funny (only instead of a hill, the Bluths smacked into a wall of their own making).
The stark ending leaves us hoping for additional episodes (or a movie) that would offer a more comic resolution. Even if this season turns out to be the last gasp, "Arrested Development" is off to a new start – and, like Tobias's inappropriate license plate, creator Mitch Hurwitz' irreverent skewing of the family sitcom genre will keep pulling us in for closer inspection for years to come.
Hester is founding director of the award-winning, multi-media NYCity News Service at the City University of New York Graduate School of Journalism. He is the former City Editor of the New York Daily News, where he started as a reporter in 1992. Follow him on Twitter.
Copyright FREEL - NBC Local Media