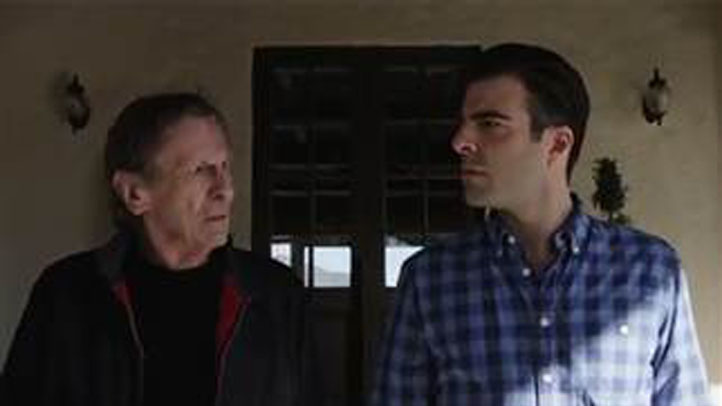 Hey, "Star Trek" fans. Here's a commercial that's out of this world.
Check out a new Audi ad that pits Spock vs. Spock. Or, more specifically, Leonard Nimoy vs. Zachary Quinto.
In the spot, we see the actors in a race to get to a country club first, with Quinto making it there with relative ease in his Audi S7, while a salty-tongued Nimoy struggles in his Mercedes.
U.S. & World
The day's top national and international news.
NEWS: Zachary Quinto, Chris Pine and more talk "Star Trek Into Darkness"
Along the way, we get to hear Nimoy sing his 1960s tune "The Ballad of Bilbo Baggins," as well as make direct reference to "Star Trek II: The Wrath of Khan," before proving that he may just have a little Vulcan in him, after all.
Meanwhile, "Star Trek Into Darkness" hits theaters May 16.
PHOTOS: Star Trek Into Darkness pics
Copyright E! Online