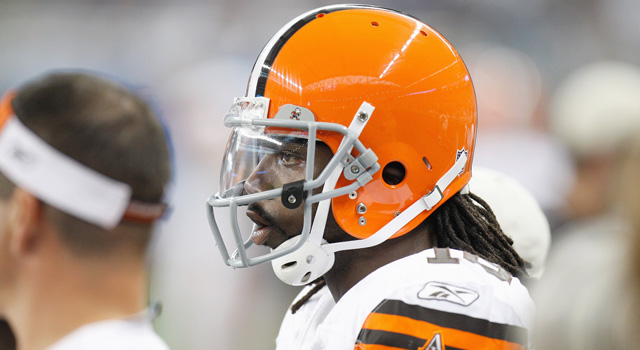 Donte Stallworth's fate regarding the fatal car crash that happened in Miami Beach last week is still up in the air as his toxicology results remain unknown.
While the Miami Herald reported earlier this week that Stallworth was under the influence during the time of the accident, the Cleveland Browns wide receiver's attorney is now telling the "Herald" that neither he nor his client have received information from the authorities about the results of the blood test.
Stallworth's attorney and former Miami-Dade prosecutor, Christopher Lyons, tells the "Herald," ''I'm not going to speculate about this unreleased report of a result.''
Previous reports about Stallworth being under the influence with a 1.4 blood-alcohol level are also being rejected by police, who said as of Friday, they have no results and can not say when that information will be available.
Stallworth's attorney repeated again that the player is "grief-stricken about the incident" that killed 59-year-old Mario Reyes. The 28-year-old athlete is currently in Cleveland, is cooperating with police and has not been charged for the crash.