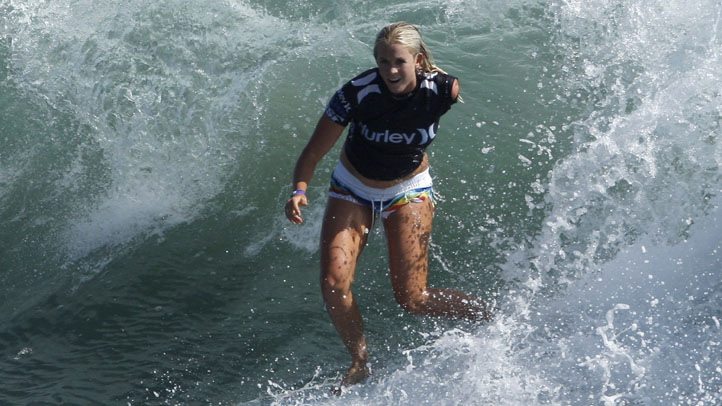 The "Soul Surfer" found her soul mate!
Bethany Hamilton, the pro surfer who lost her arm in a tiger shark attack off the coast of Hawaii in 2003, said "I Do" to Christian youth minister Adam Dirks Saturday in Hawaii.
NEWS: Get all the details on Bethany and Adam's engagement
U.S. & World
The day's top national and international news.
And in spite of where the shark attack took place, the 23-year-old athlete told E! News she couldn't imagine getting married anywhere else but Hawaii and to anyone else but Adam.
"I just feel really blessed to be able to spend my life with him," Hamilton said.
And she couldn't help but gush about her big day after she and Dirks tied the knot.
PHOTOS: Check out these other celeb weddings we can't wait for
"Today was the most beautiful, wonderful best day of my life! God is more than good," Hamilton tweeted Sunday. "Excited to live life with my husband Adam Dirks!"
The couple met on the beach in spring 2012 on "somewhat of a blind date," according to her website, and jumped off a cliff together.
Dirks later popped the question April 9.
This is the first marriage for Hamilton, who wrote the book "Soul Surfer," which was later made into a movie in 2011.
Copyright E! Online