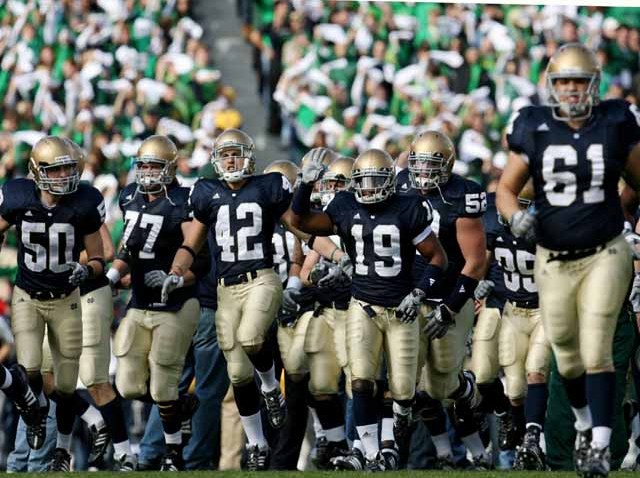 Notre Dame again finds itself in the harsh spotlight of student safety concerns following an allegation of a sexual attack, and later, a student's suicide.
A freshman student at nearby St. Mary's College apparently killed herself days after filing a report to Notre Dame campus police, alleging she had been attacked by a Notre Dame football player, the Chicago Tribune reported.
The accused man has continued to play for Notre Dame, and now, the football coach is defending the university's actions in connection with the Aug. 31 incident.
U.S. & World
The day's top national and international news.
Coach Brian Kelly said the allegations were "a university matter," and not under his purview. He also said the university is following the proper course "to dispel rumors and misinformation and get to the facts."
The woman, Elizabeth "Lizzy" Seeberg, apparently overdosed on prescription drugs in her dorm room on Sept. 10, according to the report.
Seeberg's parents have hired a former federal prosecutor to look into the matter. So far, Notre Dame has refused to publicly acknowledge the case, nor detail what actions they've taken, the Tribune reported.
County officials also told the paper that Notre Dame did not tell officers investigating Seeberg's death about the allegations she made.