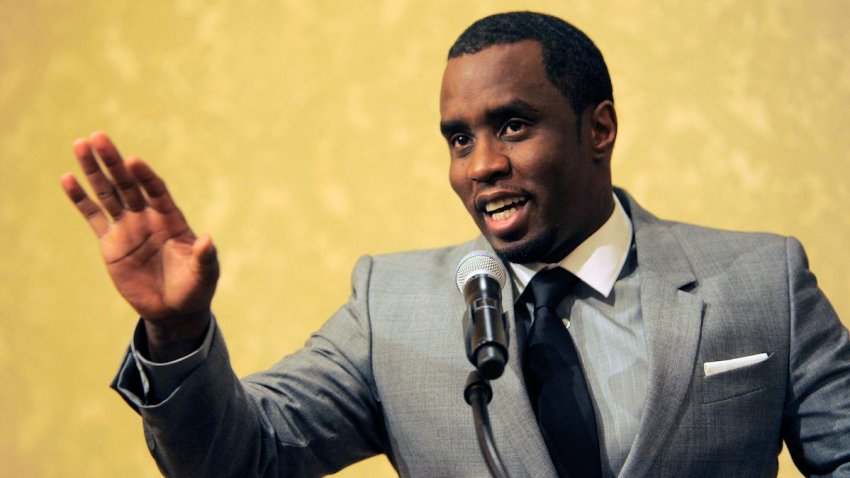 Just call him Dr. Diddy.
Sean "Diddy" Combs was all smiles as he received an honorary doctorate degree in humanities from Howard University Saturday and gave a commencement speech while he was at it during the graduation ceremony.
"Ain't no homecoming like a Howard homecoming," Diddy said during his speech at the Washington D.C. university. "And it feels so good to be home."
U.S. & World
The day's top national and international news.
Before heading to the ceremony, Diddy was tweeting and Instagramming up a storm, writing on Instagram, "I'm not known for sleeping, and it's very hard for me to wake up..I'm not a morning person! Today my wake up call was 6:30am I been up since 5am!!! Dancing to James Brown and getting ready for this special day! I ain't need no wake up call today jack!! #DiddySpeechHU."
NEWS: Sean "Diddy" Combs tops Forbes' Hip-Hop's wealthiest artist list
Diddy also posted photos of himself arriving to the ceremony with the "love of his life," his mom--Janice--and several quotes from his speech after he was done.
"Howard University didn't just change my life--it entered my soul, my heart, my being and my spirit," Diddy posted in one, adding, "Nobody is going to invite you to the front of the line, you got to push your way to the front of the line."
Years ago, Diddy attended Howard University as a business major but left after two years in 1990. Since he did drop out, some Howard University students were upset when he was first announced as the commencement speaker, but all appeared well during the graduation. After his uplifting speech, Diddy received a standing ovation and "Diddy" chants from the Class of 2014, according to Billboard.
"Of all the amazing moments God has blessed me with, this has to be one of The Greatest! Thanks You Howard University and The Class of 2014 #DrCombs #DiddySpeechHU," Diddy wrote after the ceremony.
Wolf Blitzer, transplant surgeon Dr. Clive Callendar, jazz composer Benny Golson and PepsiCo CEO Indra Nooyi also spoke at the 2014 Howard commencement.
Copyright E! Online