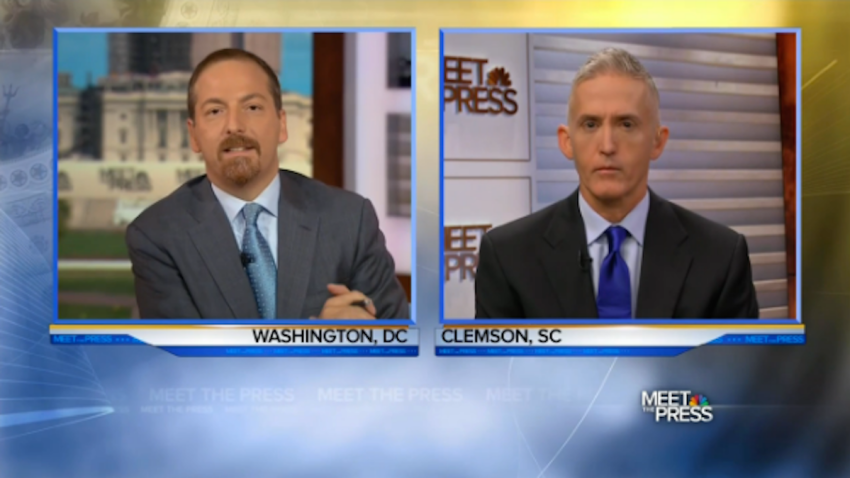 Directly following Hillary Clinton's marathon testimony before the Benghazi Select Committee hearing, Rep. Trey Gowdy, the committee chairman, needed more time when asked what new information he learned from the former secretary of state.
Appearing on NBC's "Meet The Press" Sunday, Gowdy was armed with an answer.
"When she's asked whether she takes responsibility, she says, 'Yes.' But when you ask, 'Responsibility for what?' I can't tell you what she's taking responsibility for."
U.S. & World
The day's top national and international news.
When pressed about criticism, even from fellow Republicans, about disproportionately focusing his line of questioning on emails from Clinton friend Sidney Blumenthal, Gowdy responded, "How do you not ask: how does this person, who has no formal role in government and no expertise in Libya or Benghazi — how does he have unfettered access to you? But the ambassador — there is not a single email to or from him."