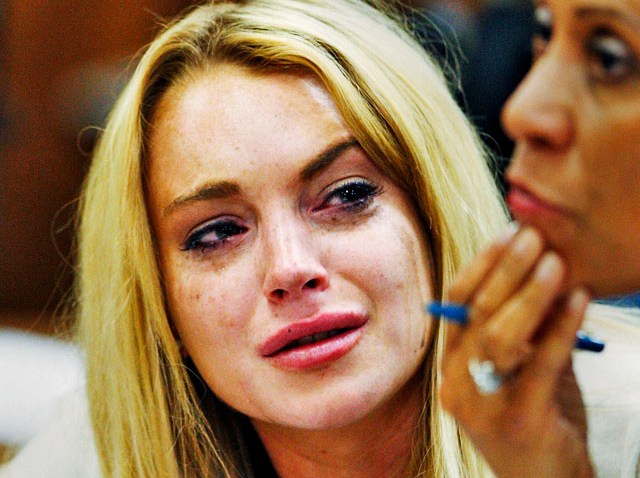 The rehab worker who told cops Lindsay Lohan assaulted her says she got fired for blabbing about the incident.
Dawn Holland told Radaronline she got $10,000 to tell Radar rival TMZ about the episode, which she said happened when the "Mean Girls" star sneaked back into the Betty Ford Center after curfew. Holland said she was calling the police because she believed Lohan had been drinking and had refused a Breathalyzer test.
"Betty Ford Center terminated me, and I'm now going full force," Holland said. "[It was] due to breach of patient confidentiality because I did an interview with TMZ."
U.S. & World
The day's top national and international news.
Betty Ford Clinic spokesman Russ Patrick confirmed that the amployee had been "terminated by the Betty Ford Center" for violating "strict confidentiality guidelines and laws by publicly identifying patients in a media interview and by disclosing a privileged document."
Lohan was not charged, but police are still investigating the incident, which came just days before the troubled star's court-ordered rehab stint ended.
"The victim desired prosecution," Sgt. Joe Borja of the Riverside County Sheriff's Department told the People magazine Tuesday. "The incident is being investigated as a misdemeanor."
Sgt. Borja told People no arrest was made because the incident didn't occur in front of an officer.
Lohan's lawyer, Shawn Chapman Holley, told The Associated Press that Lohan was the one who called 911 and that the actress would wait for cops to complete their investigation before commenting further, she said.
But Lohan's father, Michael, wasted no time Tuesday in hitting back at any suggestion his daughter may have been in the wrong.
"She had it in for Lindsay the whole time," he said in an interview with E! News, referring to the Betty Ford employee.
"As soon as Lindsay walked in the door the woman grabbed Lindsay by the arm, and not the other two girls [she was with], and said, 'You are going to take a urine test,'" Lohan said. "Lindsay just brushed her off. That is what she told me: 'Dad, I just brushed her off.' "
Lindsay Lohan has been at the Rancho Mirage facility since Sept. 28. She was sent there by a Beverly Hills judge after she violated probation for a DUI and tested positive for alcohol. She is scheduled to remain at the Ford Center until at least Jan. 3.
Lohan, who also starred in "The Parent Trap" and "Freaky Friday," was first busted May 26, 2007, when she drove a Mercedes-Benz into a hedge along Sunset Boulevard in Los Angeles.Two months later, she was arrested again in Santa Monica on suspicion of DUI and possession of cocaine.
She agreed to plead no contest and was sentenced to a day in jail and three years' probation. That term was extended by a year for not completing alcohol-education classes on schedule.
In July, she missing a required probation hearing before Beverly Hills Superior Court Judge Marsha Revel, saying her passport was stolen while she was at the Cannes Film Festival, and the judge sentenced her to 90 days in jail. She spent 13 days behind bars before being released again. As part of her sentence, she was ordered to spend 90 days in an inpatient addiction treatment program.