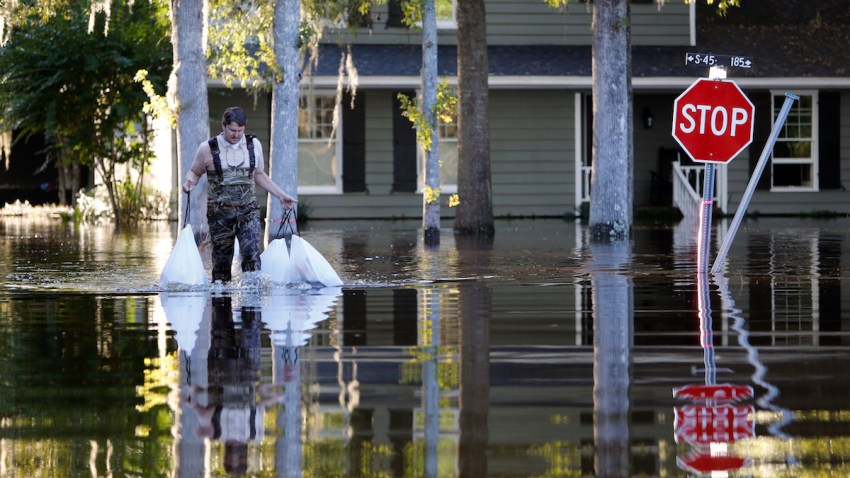 After four dry days, rain returned to South Carolina Saturday — but not in the record-breaking amounts seen last week that caused devastating floods and left nearly 20 people dead.
Thunderstorms in the capital of Columbia made it difficult if not impossible Saturday for residents who were evacuated to get back home, and the national weather service warned that the storm was moving toward Charleston with heavy winds.
By midmorning, there were no reports of major problems caused by the additional precipitation, and after the weekend, forecasters predict several more dry days.