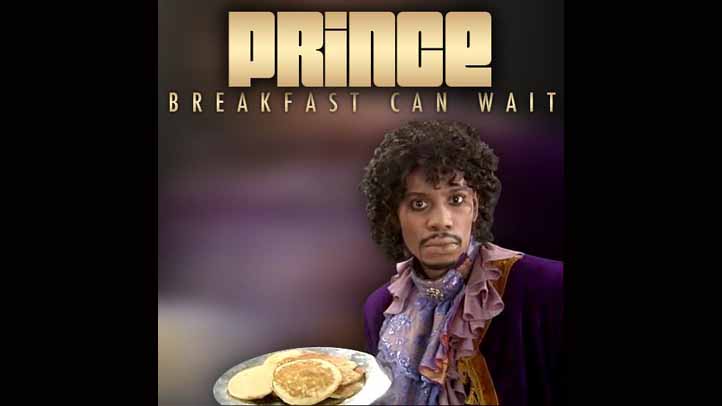 Could this be the artwork for a single by Prince's group 3rd Eye Girl?
If the photo tweeted on Prince's newly launched account looks familiar, that's because it's a shout out to Dave Chappelle's impersonation of Prince on "Chappelle's Show" in 2004.
The single is "Breakfast Can Wait" and the artwork features Chappelle-turned-Prince wearing his best purple ruffles, while holding a plate of pancakes. The image comes from a "Chappelle's Show" skit where Eddie Murphy and brother Charlie faceoff with Prince and his crew in a game of pickup basketball. The game was followed by a pancake breakfast.
U.S. & World
The day's top national and international news.
Chappelle's famous impersonations of Prince and Rick James propelled the comedian into notoriety before he left the spotlight in 2005.
Prince -- the real one -- has yet to confirm if the single's cover art is legit, a prank, or simply an homage to a fellow star.
Check out the tweet below:
Game: Blouses http://t.co/3jShq2r9Ci http://t.co/3oEI8kQsKB http://t.co/G0uLp2mbJk pic.twitter.com/dNwDPifP8j — PRINCE 3RDEYEGIRL (@3rdeyegirl) August 16, 2013