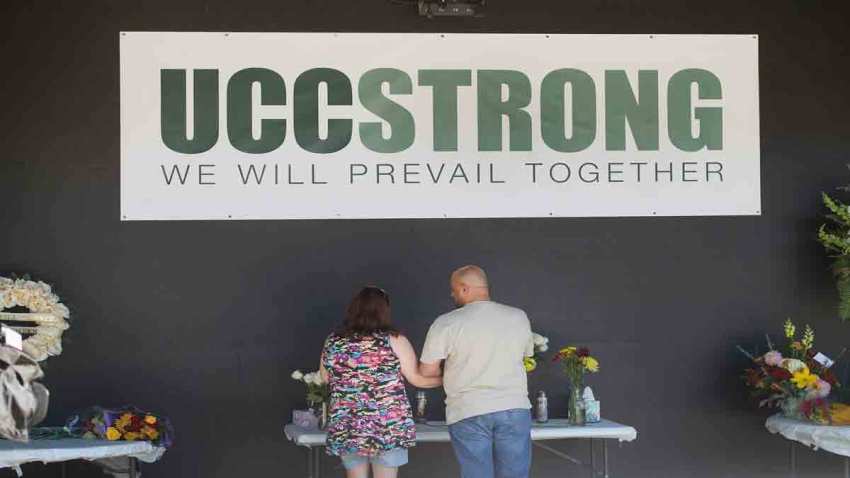 In the aftermath of the Oregon school shooting, People magazine did something it always does: It covered the story at length and wrote about each victim. But the magazine also did something it hasn't done before.
It issued a "call to action," asking readers to contact their representatives in Congress and find out what they're doing about gun violence. It printed the names and phone numbers of all 535 voting members of the U.S. Senate and House of Representatives.
"Ask your representatives about gun violence in America, and let them know what you think," says the accompanying message, which appears in the issue on newsstands Wednesday, and was posted on People.com.
U.S. & World
The day's top national and international news.
Jess Cagle, People's editorial director, said reaction so far has been "generally supportive." But he added that some people had immediately criticized the magazine for taking a political stand - which, he said, editors took pains not to do.
"All we're saying is, 'Hold your representatives' feet to the fire,'" Cagle said. "'Let them know what you're thinking.' That's all. But everyone sort of projects their own baggage onto (the issue.)"
"Who knows if this will help?" Cagle asked. "It's just so hard to read and write about these shootings and not want to do something about it." He added that the Oregon shooting, in which Christopher Harper-Mercer fatally shot nine people at Umpqua Community College before killing himself, had "caused a kind of a tipping point."
"These mass shootings are so shocking, and there are so many of them," Cagle said. "And as we covered this one, it was just so horrifying to think how many times we've been doing it."
In its coverage, the magazine also pays tribute to other victims of mass shootings in the United States over the past 12 months.
Copyright AP - Associated Press