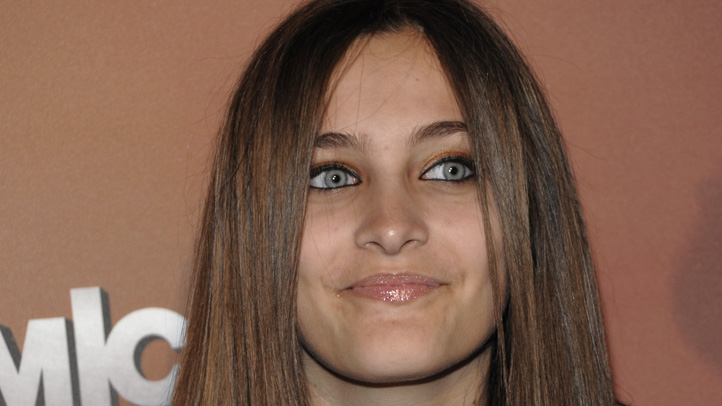 For the most part, Paris Jackson's family has presented a united front following her suicide attempt on June 5 as they seek to help her return to full health.
But one family member isn't too keen on the treatment plan that has been laid out for her.
The 15-year-old's uncle Randy Jackson has taken to Twitter to rant about Paris' confinement at an undisclosed treatment facility, claiming that she's been there too long and hinting that "there's something going on."
U.S. & World
The day's top national and international news.
NEWS: Debbie Rowe testifies about Paris Jackson's suicide attempt
"I dont like that Paris is still in this facility. It's not right," he wrote, unraveling a lengthy and pointed tirade about his niece's health care.
"She's been there much too long," Randy noted, adding: "She is not psychotic. There is no reason for her to be in a psychiatric hospital this long away from her family."
Randy, 51, also expressed his apprehension about Paris' current situation.
"There's something more to this there's something going on I don't like it I'm afraid for her," he explained. "Psychiatric hospitals oftentimes make you feel as though you're psychotic when you're not. Sometimes they make matters worse."
NEWS: Katherine and T.J. Jackson will continue being coguardians of Michael Jackson's children
He then wrapped things up by promising: "I'm going to look into this. Stay tuned."
In mid-July, Paris was released from UCLA Medical Center and transferred to an undisclosed residential treatment facility. Throughout, she has remained in touch with her biological mother, Debbie Rowe--in fact, it was through Rowe that Paris reached out to fans while she was still hospitalized.
"My daughter has asked that I extend a huge thank you for all of your thoughts and prayers and support," the 54-year-old Rowe tweeted in late June. "She is strong like her father."
Copyright E! Online