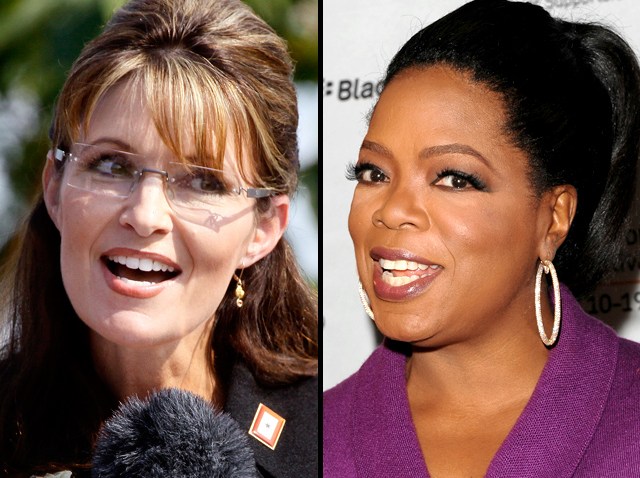 Sarah Palin says she was snubbed ... by the McCain campaign.
The one-time VP candidate used her first-ever interview with Oprah Winfrey, one day before her book "Going Rogue" hits shelves, to detail the McCain campaign's missteps on everything from wardrobe controversies to poorly scheduled interviews.

The shopping budget was among the first things Palin downplayed.
"I don't even like to shop," she said when Oprah asked about Palin's now infamous clothing budget. "[I was ] never thinking it would be a big controversy."
U.S. & World
The day's top national and international news.
Palin says all the clothes she wore for the campaign were chosen for her, and at times she even felt uncomfortable about the selections.
As for her interview with Katie Couric -- lampooned to great effect by SNL -- Palin said she regretted the incident.
"I don't blame people for thinking that I was unprepared for the office after watching that," Palin told Oprah. She admits that she felt annoyed by Couric's badgering and thinks that the interview was edited in a way that made her look bad.
As for Levi Johnston, the estranged father of her grandson, Tripp, Palin says she's not happy about his decision to flaunt his body in Playgirl.
"I call that porn," Palin said of Johnston. She said he's spending too much time posing and not enough time fathering.
"He hasn't seen the baby much while he has been on his media tours," Palin said.
Even with such media flash points as the wardrobe controversy, her daughter's teenage pregnancy and her bumbling interview with Couric, Palin doesn't feel responsible for McCain's defeat in the 2008 general election.
"I don't think I can be blamed for losing the race any more than I could have been credited for winning the race," she said.
Palin said she also butted heads with McCain's staff over their treament of her daughter's pregnancy. McCain's people disregarded the message she wanted to convey -- which was not "we're happy."
The McCain camp ignored her wishes, she said.
"That was really the first taste for me of what I was allowed to say," Palin said.
But Palin says she's not thinking about 2012.
"I don't know what I'm doing in 2012," she said. "It's not on my radar screen. In 2012, Trigg heads to Kindergarten and I'm focused on that."
She's not even sure she needs to run. Palin says she'd been empowered as a citizen ever since stepping down from her post as governor earlier this year.
"What I'm finding clearer and clearer everyday is that you don't need a title to make a difference," Palin said.
As for the snub that Oprah was said to have given Palin during the campaign, Palin said she never even thought about it.
"No offense, Oprah, but it didn't really register," Palin said. "It wasn't the center of my universe."