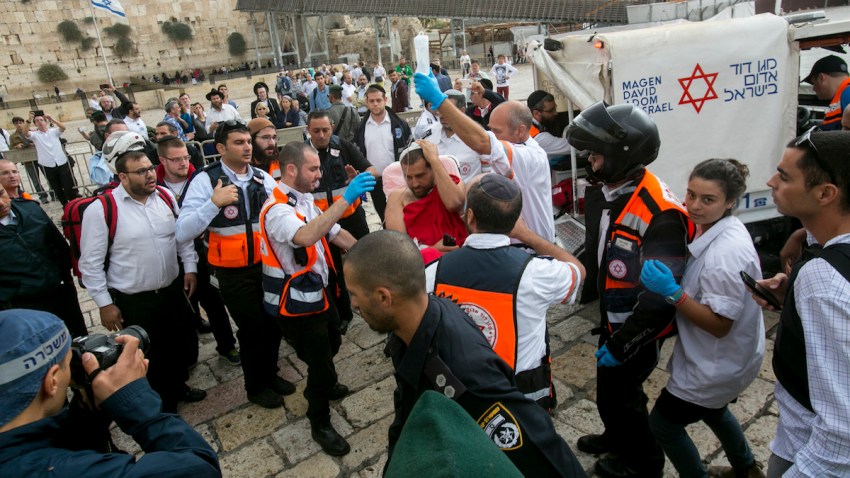 Jerusalem mayor Nir Barkat urged gun owners to carry weapons at all times on Thursday, NBC News reported.
Attacks and unrest continued in Israel and the West Bank. Nearly 40 people were wounded in clashes in Jerusalem's Old City on Wednesday, the Red Crescent told NBC News.
"Given the current escalation [of violence] in the security situation, those with a licensed firearm who know what to do with it must go out with [their weapon]— it's an imperative," Barkat told Army Radio.
U.S. & World
The day's top national and international news.
Prime Minister Benjamin Netanyahu barred all Jewish and Arab lawmakers on Thursday from visiting Jerusalem's Temple Mount to help curb recent street violence, a government official said.