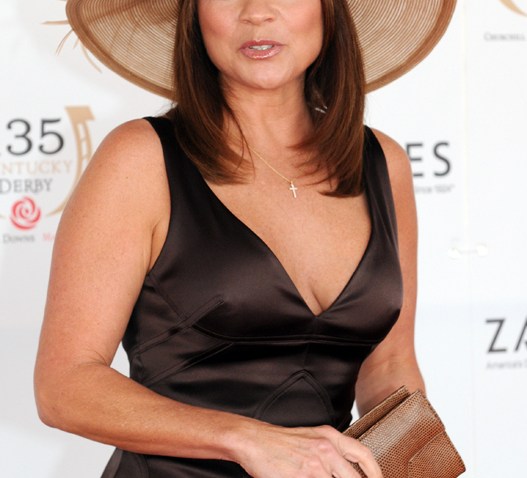 Staring down her 50th birthday, Valerie Bertinelli defied age and finished the Boston Marathon Monday.
The actress and former wife of Eddi Van Halen finsihed the 26.2-mile race in 5:14:37, telling People magazine moments after crossing the finiah line she felt "euphoric."
"I am so high right now, more high than if I'd had a bottle of champagne!" she said.
U.S. & World
The day's top national and international news.
Bertinelli, who has kept her figure trim and sexy since dropping 40 pounds, is a spokeswoman for Jenny Craig. She said her trainer, Christopher Ross Lane, convinced her to take up running in January, 2009, and she credited it with helping her keep her weight steady at 123 pounds.The former "One Day at a Time" star, who turns 50 on Friday, raised money for the Dana-Farber Cancer Institute by finishing the race.
"Now I get to turn 50! I've been so busy thinking about the marathon that I completely forgot about Friday!" she told the mag.
Bertinelli, one of more than 26,000 runners, finishes more than three hours behind winner Robert Cheruiyot, who set a course record of 2:05:52.